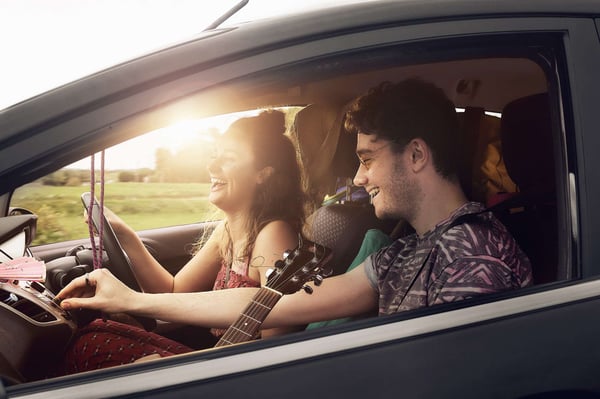 Anticipation is at max, excitement is boiling over. Football fever is starting to grip the nation. As the World Cup kicks off, radio stations up and down the country are celebrating the occasion. While the nation is flying the flag, the news keeps on coming.
Here are the most important stories to come out of the industry this week:
The 'Why Radio' Infographic launches
Everyone can be a radio advertising expert with this shareable and digestible infographic which covers all the key advantages of advertising on radio.
Google no further, we've got everything you need to know about radio advertising right here. Download yours now.
Download it here
Radio is the Most Trusted Medium in the UK for News
Margot James, MP for Digital and Creative Industries, took to the stage at the TuningIn conference to talk about trust. She shared the recent study conducted by the Radiocentre entitled 'Breaking News'
This study found that Radio is the most trusted medium in the UK for news with 77% of the vote.
"People want truthful information. Despite the vast array of different media, they turn to radio to get it."
Re-evaluating Media hits the Road
The study, which explores the value of media for brand advertising based on research from over 75 industry sources combined with in-depth interviews with over 100 senior advertiser and agency media decision makers, has started it's tour.
On the road the team at Ebiquity and Radiocentre will be stopping at Manchester, Leeds, London and Vienna.
This breakthrough study has already started to change advertisers perceptions. You can find our breakdown of the research here.
Commercial Radio to Work on Boosting Diversity
Radiocentre, the industry body for commercial radio in the UK, has welcomed Ofcom's first annual report into diversity and equal opportunities in radio which was published on 13 June and highlights ways in which the sector is addressing the issue.
Radiocentre has been working with various partners, including the Creative Diversity Network, Creative Access, the BBC, The Advertising Diversity Task Force, Creative Skillset and the Employers Network for Equality & Inclusion.
Siobhan Kenny, Radiocentre CEO, said: "Commercial radio has huge choice of stations and a diverse audience, so ensuring that we reflect our listeners will ultimately help make better radio. We know we can do more to improve the diversity of radio in the UK, so I look forward to working with industry over the next year to develop this important area. It's not only the right thing to do but also makes sound, commercial sense.
Radio TechCon Date Announced.
Organisers of the UK radio industry's technical and engineering event, Radio TechCon, have announced the date for 2018.
The event will take place on Monday 26th November 2018 at IET London: Savoy Place, sponsored by Broadcast Bionics.
More details about the line-up and tickets will be released soon, and we'll let you know about it here at RadioToday.co.uk.