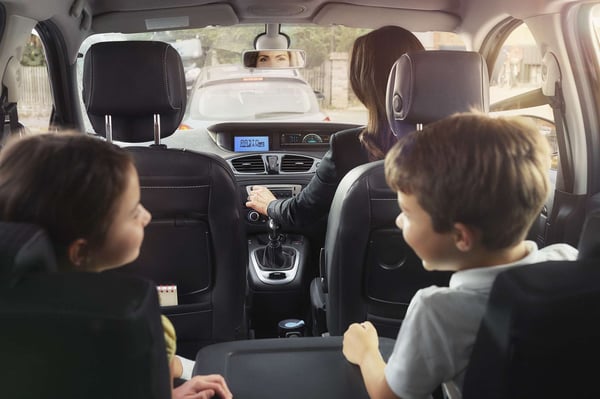 Increasing footfall is essential to driving sales and building your brand. Advertising can get you noticed and drive your customers to your door when you've got a great deal lined up. However, you need to make sure you're choosing the right medium for the type of response you want.
In fact, new research conducted by Ebiquity found that there was massive ROI potential for those who advertise on radio. Retail sector brands saw £3.01 profit return and travel brands saw £2.84. Here's how you can see some of that return:
Targeting
No two of your customers are the same. The same goes for where they are in 'buyers journey'. One of your customers might be researching your product or service, another might be ready to buy! When you're after short term sales response and increased footfall, you need to make sure you're only connecting with people who are likely to buy.
Radio advertising provides precise targeting through what we like to call 'touchpoints'. Learn about touchpoints here.
Your advert will always be heard by the customers who are likely to buy, driving footfall and sales with efficiency.
Targeting was one of the headlines in our 'Why Radio' infographic. Click the banner below to download yours!
Frequency
When you need increased footfall and quick wins, you need to put yourself out there.
Radio provides, on average, the lowest 'cost per thousand (customers)' of all traditional advertising. Likewise, radio also offers low cost production values for your advert – bringing that dream advert idea closer to life and closer to the budget.
What's the point of driving sales and increasing footfall if you're spending most of your return on advertising? Stick with radio, the cost-effective way to drive footfall and sales response.
Assured ROI
According to research carried out by Ebiquity at the start of this year, radio provides assured ROI.
Ebiquity used their own research and asked advertisers to feedback on their chosen mediums. Both the evidence and the feedback from advertisers found that radio provided assured ROI.
They found an incremental return of 60p for every £1 spent on radio, which is a great return on your investment.
Trust in radio, the only traditional medium that continues to grow. 2018 Q1 saw a 12.7% growth in revenue from commercial radio. The future looks good for radio.
Radio Provides an Experience
Think of the way radio is delivered. It's focused around the relationship between broadcast and listener. It's intimate, exclusive and action based. Your customers will be called to take specific action.
An advert that addresses customers directly will not only generate more response, but it will capture the customers who are ready to buy.
Similarly, radio advertising backs up a strong call to action with creative that sells.
If you need help building a message that can drive footfall and sales, we'd be happy to help. Just click the button below to get started with radio.