Why Radio?,Radio Advertising,radio news
This Week In Radio 18th May 2018
May 18, 2018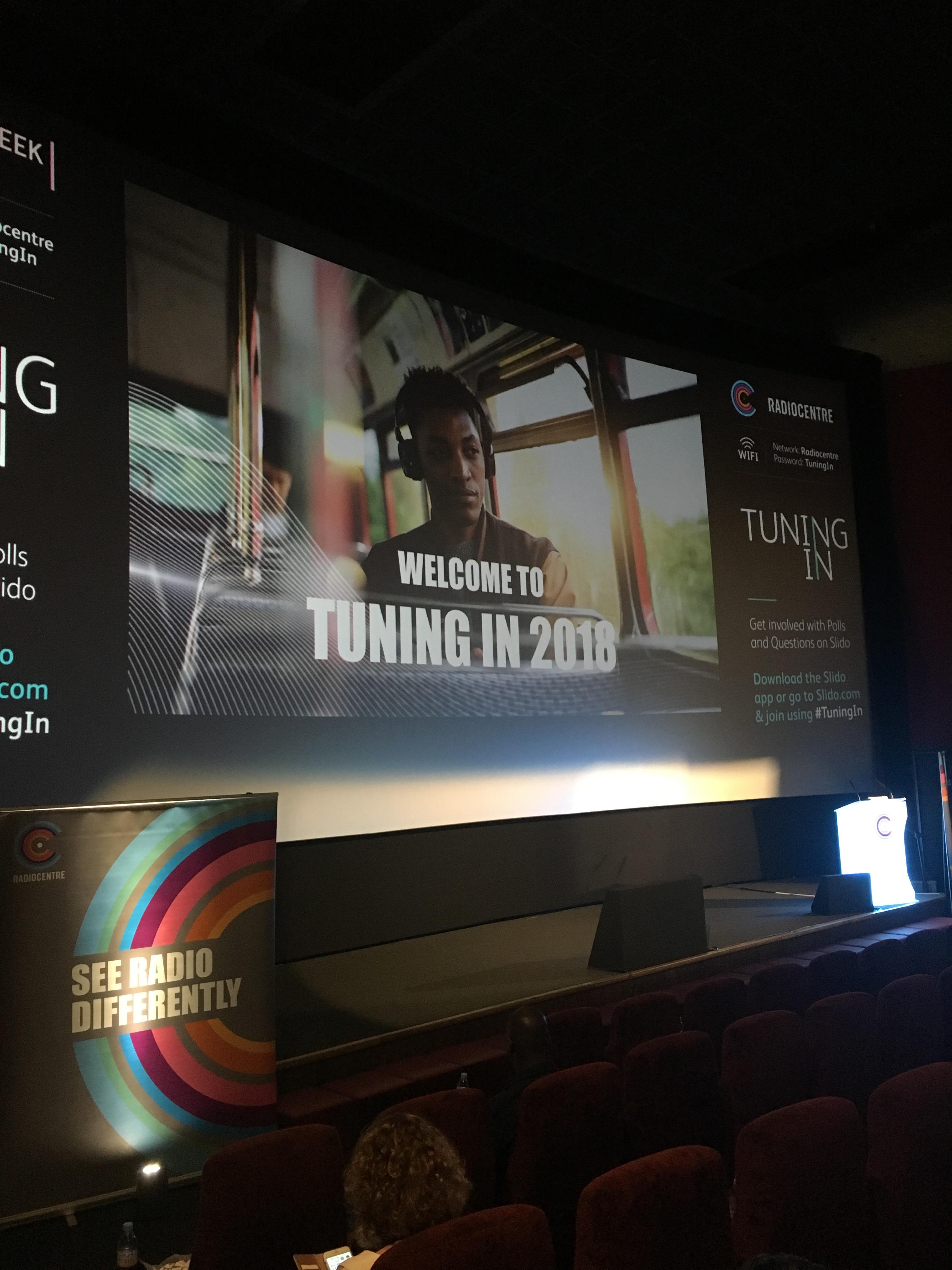 3
min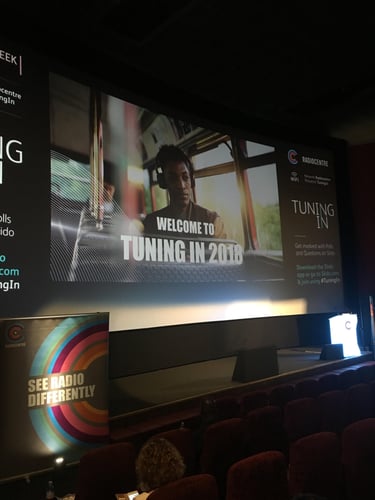 In a slightly different This Week in Radio, we'll be focusing on Radio Audio Week - which comes to a close this weekend.
The first event of its kind, Radio Audio Week saw commercial radio, BBC and digital audio come together to discuss the industry. This event was a standout success and we had the pleasure of being right there as massive radio news and announcements dropped.
Below you'll find the headlines from the event:
Radio Records 12.5% Growth in Revenue
During the Radiocentre's TuningIn Conference news of the radio industry's 2018 Q1 revenue broke. It was announced that radio enjoyed a 12.5% increase in revenue on last quarter.
Radio's growth continues off the back of a landmark year in 2017 with radio, for the first time, recording
Read more here
Radio is the Most Trusted Medium in the UK for News
Margot James, MP for Digital and Creative Industries, took to the stage at the TuningIn conference to talk about trust. She shared the recent study conducted by the Radiocentre entitled 'Breaking News'
This study found that Radio is the most trusted medium in the UK for news with 77% of the vote.
"People want truthful information. Despite the vast array of different media, they turn to radio to get it."
Research Reveals Massive Incremental ROI for Those who Advertise on Radio
Nick Pugh, Head of Effectiveness at Ebiquity went into great detail about the latest study 'Re-Evaluating Media'
He took us through his latest research, the headlines being as follows:
His research has seen big, short to medium profit ROI for those who advertise on radio. For every £1 spent on radio, an advertiser can expect an incremental 60p return. Far outstripping every other medium except TV.
The research shows that radio performs exceptionally well in industries such as retail and travel. Retail saw £3.01 profit return and Travel £2.84.
Nick also talked about the massive under-spend on Radio once they had optimised the spend per sector. The research concluded that between all the sectors there is a massive under-spend on Radio of £86M.
Nick showcased an advertiser who had run 4 different radio campaigns. 2 of which included creative synergy across all radio messages. That creative synergy saw an increase in ROI by 500%.
Brands Run the Risk of Becoming Mute in a '

Screen-less'

World
Jo McCrostie, Global's Creative Director, took to the stage during the TuningIn conference to discuss how sound and audio can change your brand. She also came with some shocking revelations.
Despite responding 17% quicker to audio than visuals, only a reported 17% of advertisers have audio brand guidelines.
This considering that by 2020 30% of web browsing will be done without a screen and 50% of brand searches will be done with voice.
Many brands run the risk of becoming, as Jo described, mute.
The easiest, most accessible way to prime your brand for an audio environment is to work on radio creative.
eBay's Marketing Director on how Radio Revolutionised eBay's Marketing
Gareth Jones, eBay's Marketing Director, shared his companies radio marketing strategy and the success they enjoyed as a result.
Speaking at the TuningIn conference, Gareth talked about radio's amazing ability to change customers perspective on a brand:
"Just being on radio changed eBay. People started to see us as a more trusted place to buy and sell."
Gareth and eBay saw an increase in short term sales uplift, but more importantly, customer census' started to reflect that radio had moved eBay away from a boot sale app, to a trusted place to buy and sell.
Likewise, Gareth advocated radio's ability to drive brand browsing across channels and inspire listeners into action:
"After a highly personalised, targeted radio ad, we started to see users returning to our site. We've grown to love radio."
Users Want Suggestions and Recommendations from Their Voice Tech
At the IAB Sound Investment Seminar, IAB were able to give us a sneak peek at their yet to be released study into advertising on voice activated technology.
They shared that early adopters of voice tech want their voice tech to fill the following three roles:
A personal assistant/organiser
A motivator/personal trainer
A butler
The early adopters also responded much better to recommendations and suggestions as opposed to direct advertisement.
Brands that focus on Context see an average sales uplift of 51%
DAX, the digital audio exchange, also entertained attendees at the Sound Investment Seminar.
They delivered their own renderings on digital audio and shared their recent research with Differentology.
The research found that brands that focus on making sure their advertising is relevant to what the listener is doing see and average sales uplift of 51%.