Radio,targetting,media mix,brand building,ROI,re-evaluating,media,,TV
Radio Comes out top in Recent Study on the Value of Different Media
March 8, 2018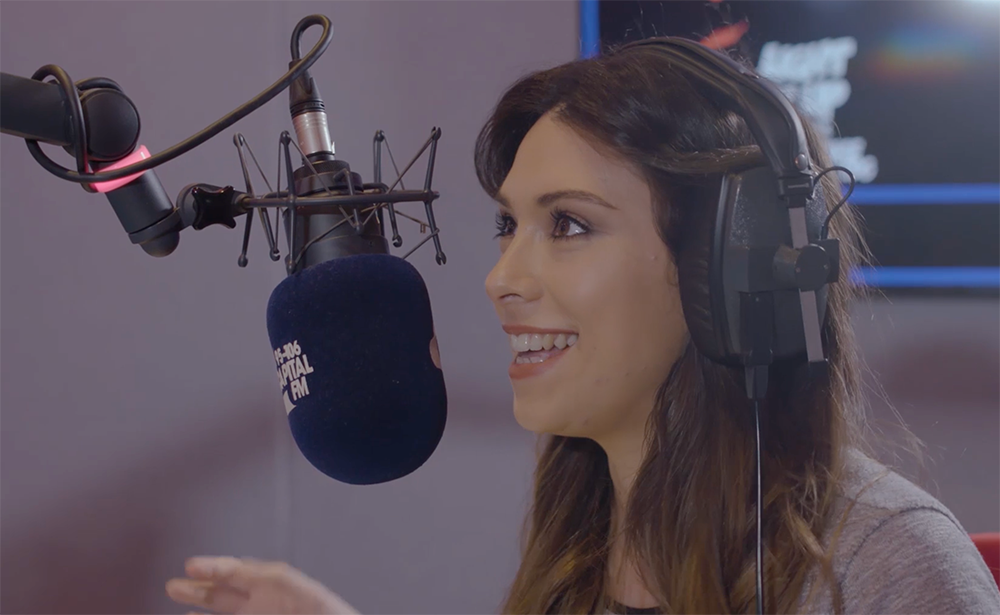 2
min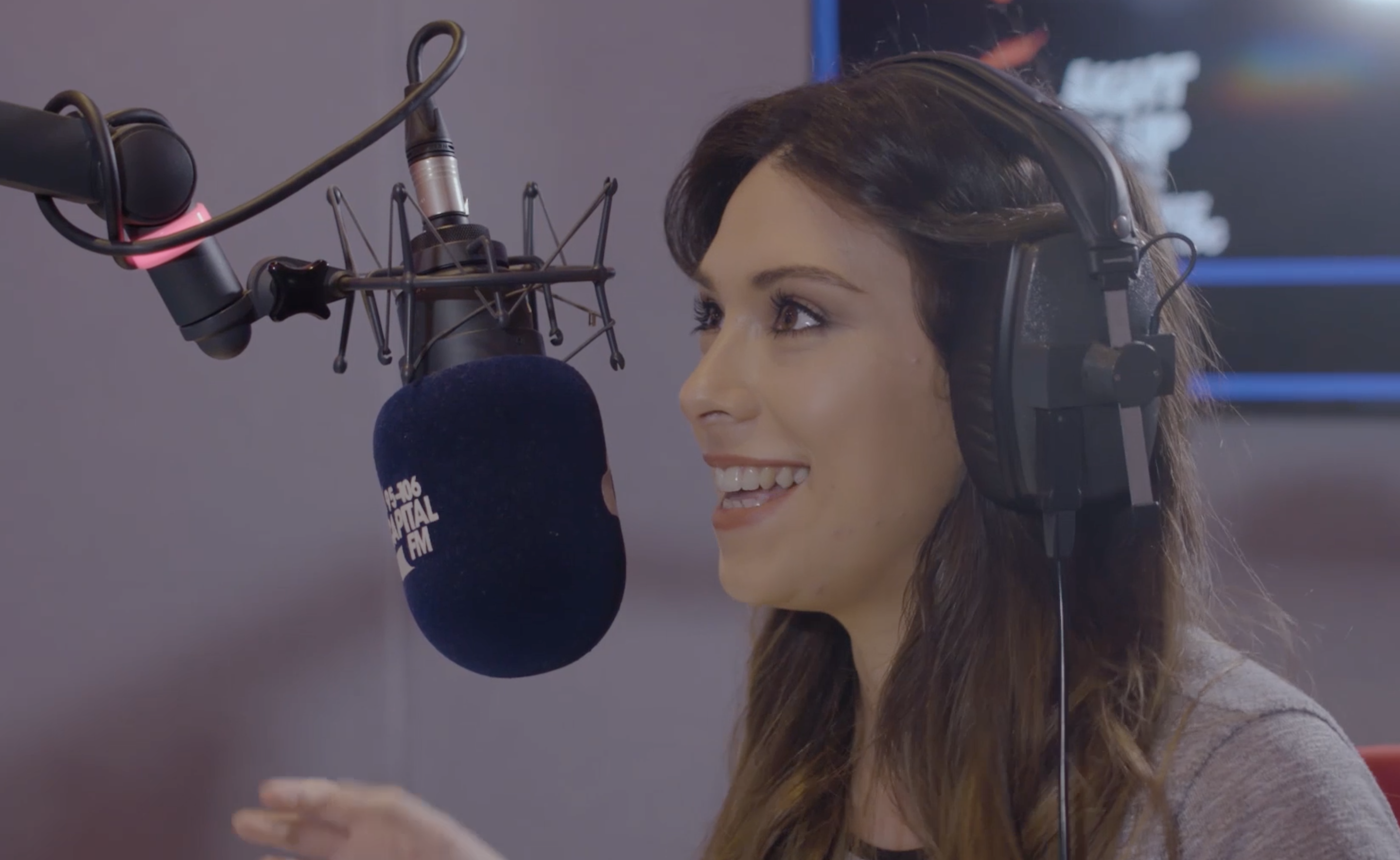 Ebiquity's Re-evaluating Media report, commissioned by Radiocentre, has revealed that Radio, along with other traditional mediums, is competing and beating newer digital mediums in many key advertising metrics.
The report found that TV and radio are the strongest advertising media for brand-building followed by newspapers, magazines and out-of-home.
However, industry decision-makers believe that online video and social media are the second and third most effective media after TV, showing a clear disconnect between perception and evidence.
Below you'll find the results of the study and what they mean for advertisers:
Radio is one of the Most Cost-effective Traditional Mediums
Your radio campaigns, through a combination of low cost of audience delivery and low production cost, will be incredibly cost effective.
Based on Ebiquity's data, radio delivers the lowest media cost per thousand by a distance.


Radio is top for Targeting the Right People, at the Right Times
Targeting is viewed as the single most important media attribute for a brand building campaign. This stands as the hard evidence that Radio can give your campaign the power it needs to stay relevant and actionable.
Radio has long offered relevance that other mediums have struggled to find.
"Our analysis shows that radio is the most flexible medium as it can be used to target audiences by geography, demographics, context, time of day and day of week"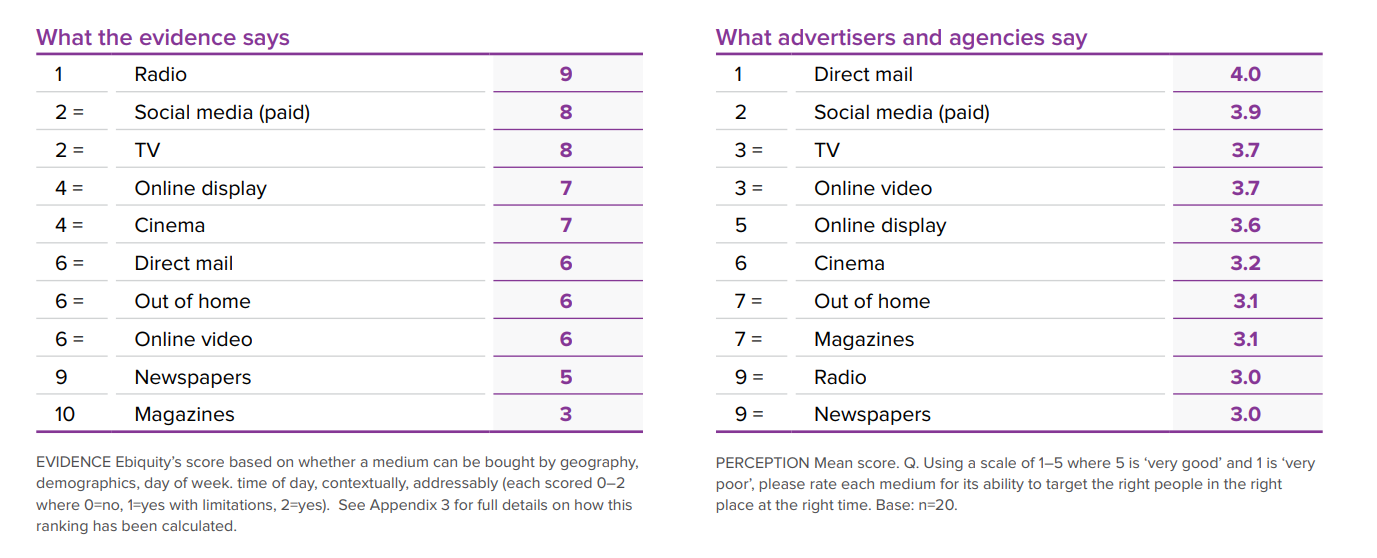 For Assured ROI, Radio and TV are the Best
Results are critical to a campaigns success and future campaigns . This study has highlighted that Radio and TV, two traditional advertising mediums, represent the best options for you to get the return you need.
"According to Ebiquity's normative data on profit ROI, TV and radio yield the best returns overall, followed by print."

Radio Triggers a Positive Human Response
Radio and other traditional mediums are where your customers turn for laughs, brand love and engagement.
Whether you're on the school run, stuck in traffic or surrounded by dirty dishes at home, you don't do these tasks alone. Radio is with you. Lifting spirits, building relationships and creating conversation.
You can rely on radio to give your campaign a personal, emotional edge that allows your creative to really resonate with your customers.

Radio Delivers on Frequency
Your customers aren't listening all the time, they're listening at the right times.
Radio keeps your campaign relevant through masterful use of key times in the day, when people are engaged in key activities like the school run and daily commute. Your customers are habitual in their listening habits and that allows Radio to offer the times that will have the most impact.
You'll be heard at the optimum frequency so that your campaign is given the opportunity it needs to make a connection at the times that really matter to your customers.
In the report, Advertisers and Agencies rated Radio very highly for frequency.

Radio Guarantees a Safe Environment
Risk stands as one of the major roadblocks for many brands and would-be advertisers. Some digital advertisers have even suffered with their ads being put next to offensive content.
With traditional mediums like Radio, your ad is always in safe hands.
This research proves Radio guarantees a safe environment through high levels of regulation, control of editorial environments and talented individuals able to give advertisers the expertise needed to run a successful campaign.
Read more about Radio and how it can reduce risk here.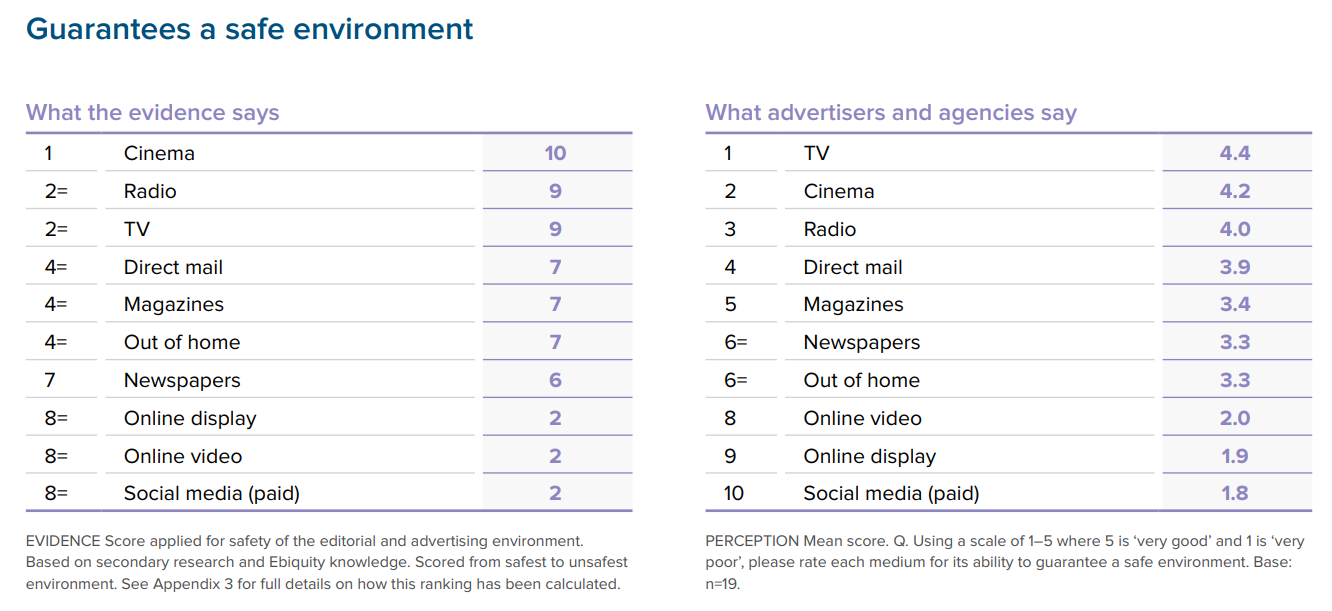 Radio Gives Short-term Sales Response
Sometimes you want to make a quick impact in the market. Radio enables you to do this through efficient campaigns and now these results are proving that radio provides success in these short, impactful campaigns.
"We have run four radio campaigns this year and we immediately saw an uplift in sales."

- Advertiser, FMCG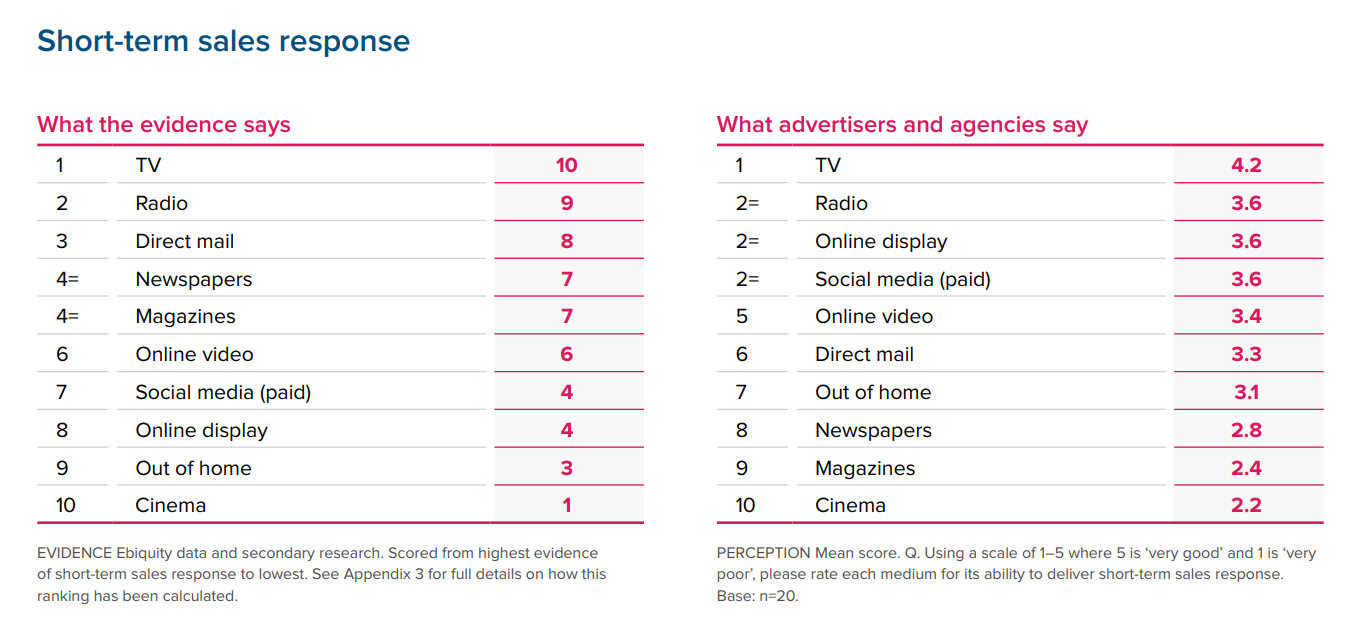 Overall, TV and Radio top the Charts
This study has been hailed as the most important study of recent years because of the discrepancies it highlights between perceptions and evidence on advertising media.
For you and your brand, however, it's evidence for you to base your next advertising decision off. Radio, along with other traditional mediums, are scoring highly in the metrics that matter to you and your campaign.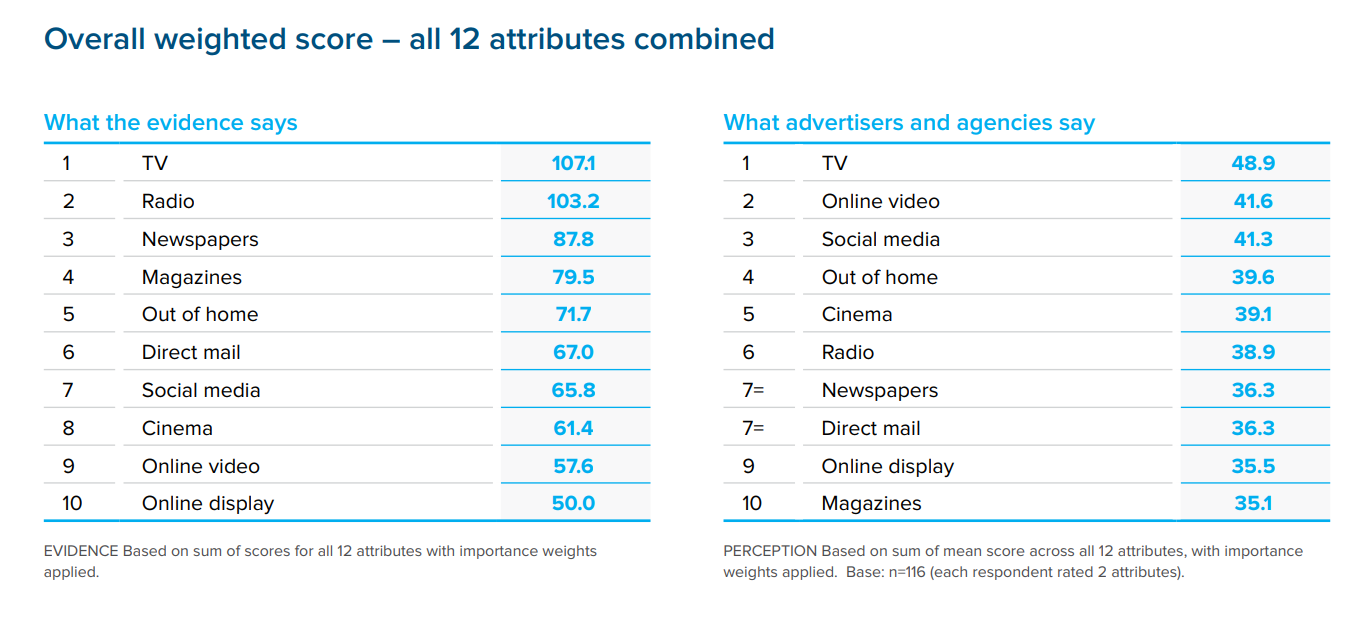 ---
To discuss how including radio in your media mix can help improve your brand bulding campaigns:
Alternatively, you can click below to
---