Capital's new lineup – made in Scotland!
April 11, 2023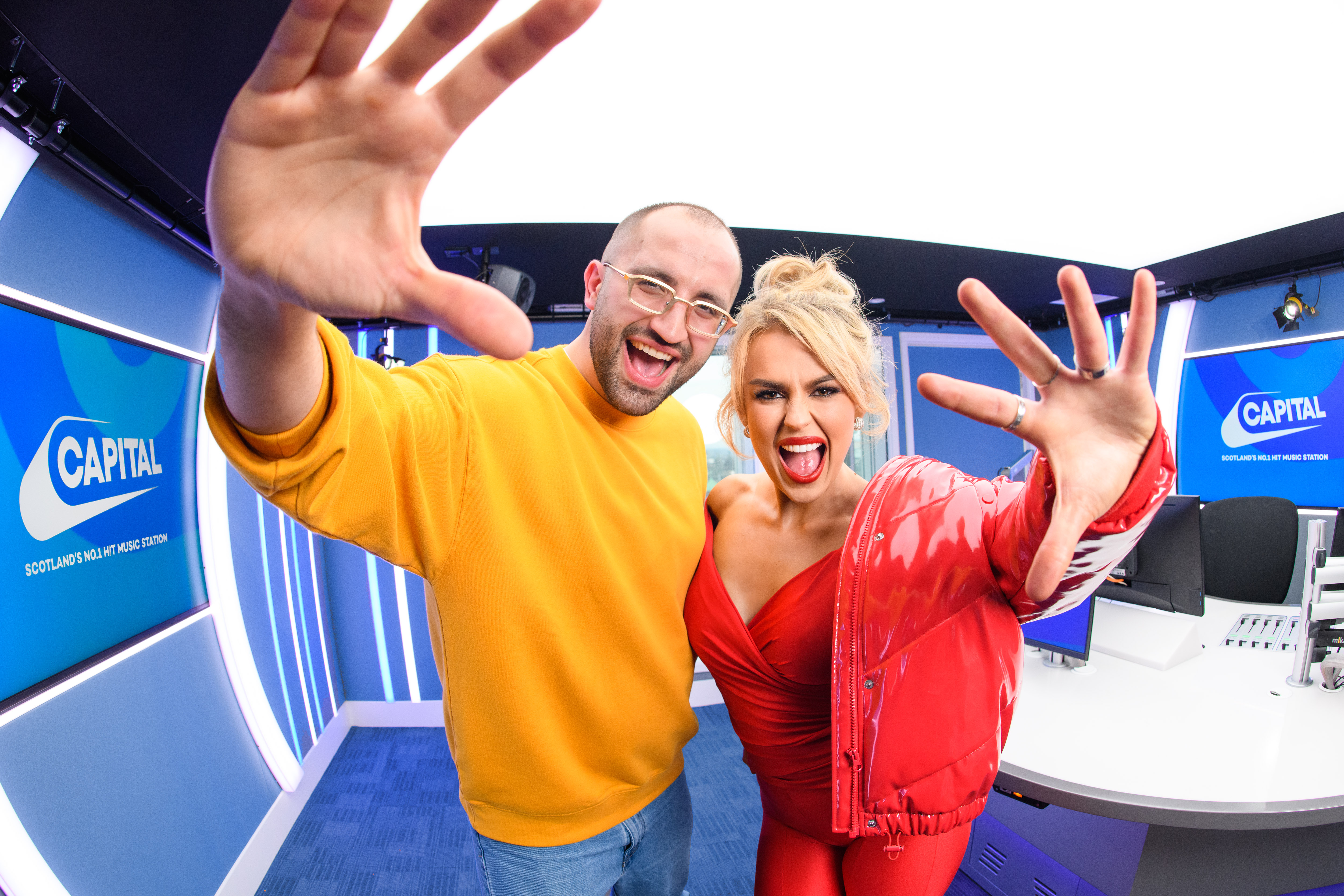 1
min
Next month listeners to Capital Scotland will be waking up to a brand new schedule and exciting new voices - live from Scotland - seven days a week.
Capital Scotland today revealed an all-star line-up and fresh new shows. Capital Scotland's brand-new breakfast show is hosted by Fat Brestovci & Tallia Storm, 6am to 10am. Singer and social media star Tallia Storm has signed her first radio presenting gig, and joins broadcaster Fat to wake up Scotland every morning.
Alongside the fresh new sound of Capital Breakfast with Fat Brestovci & Tallia Storm, Robyn Richford joins to host mid-mornings 10am to 1pm, Ryan Borthwick presents the new afternoon show 1pm through to 4pm and Katy J stays at the helm of Capital Scotland Drive, 4pm to 7pm. At the weekend, exciting new talent Jonny Campbell completes the Capital Scotland line-up 9am to 12 noon.
Mark Lee, Communicorp UK's Chief Executive Officer, said: "Our new Scottish talent will bring new and exciting content within an already fantastic station. Combined with the best hit music from the Capital brand, our place as the Official Radio Partner of the OVO Hydro, and our existing relationships within live music, it will further cement our position as Scotland's Number 1 Hit Music Station."
Capital Scotland Schedule
Weekdays
0600-1000 - Capital Breakfast with Fat Brestovci & Tallia Storm
1000-1300 - Robyn Richford
1300-1600 - Ryan Borthwick
1600-1900 - Katy J
Weekends
0900-1200 - Jonny Campbell