A Guide to Non-profit Marketing in 2023
January 24, 2023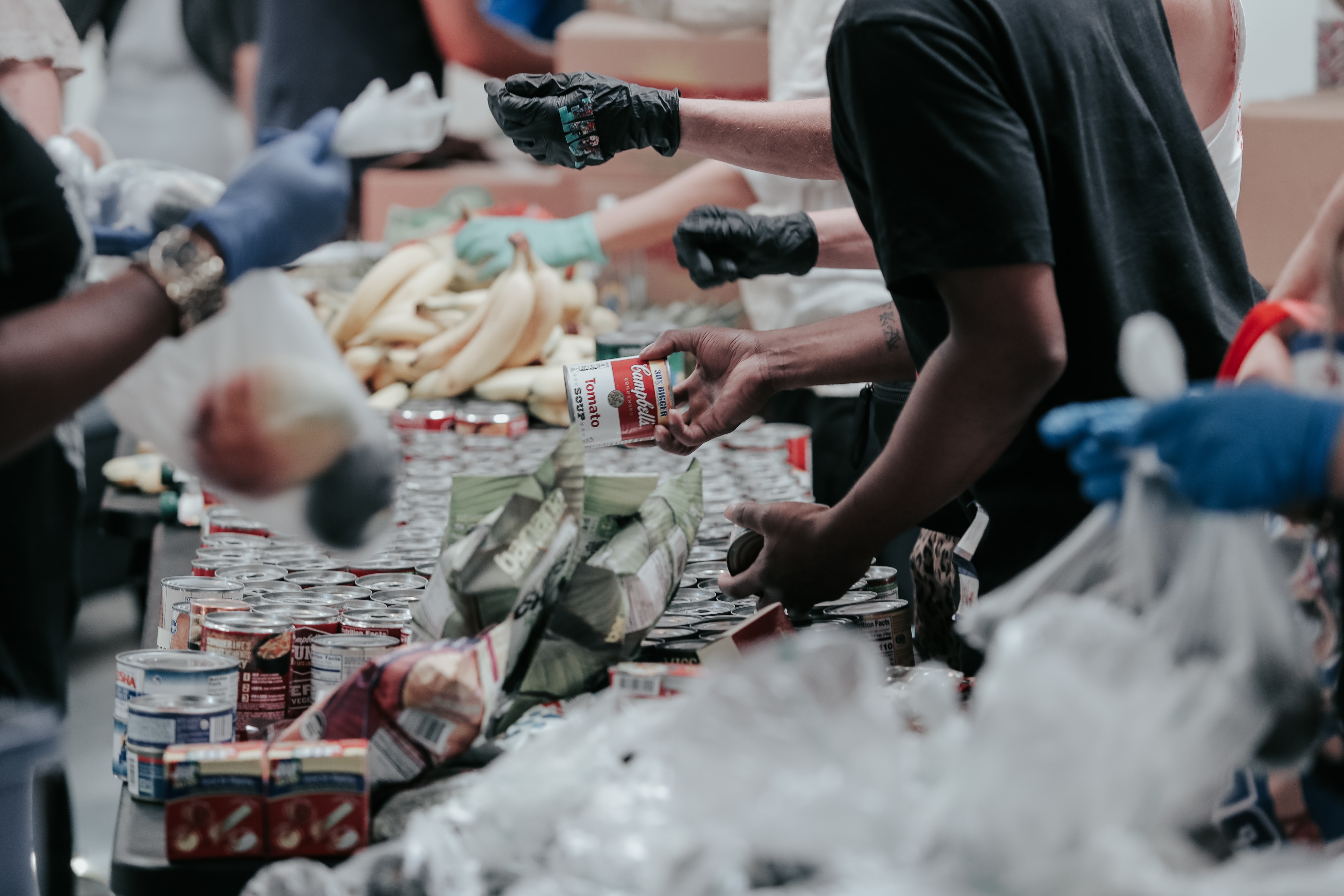 4
min
We have put together a full guide to non-profit marketing in 2023, to help you raise awareness and increase donations.

Here are some areas to consider when creating a non-profit marketing plan:

Have you defined your marketing goals?
Your marketing plan is there to help achieve your organisation's goals, but first, you must identify what those goals are. Ask yourself what is your mission statement and proposition. From that think about what marketing activity could support these goals.
(Top tip; Make sure these objectives are SMART goals to ensure the most success)
Do you understand your audience?
Understand who your donors, volunteers, and supporters are, and tailor your marketing efforts to reach them.
Have you crafted the perfect key messaging?
People are more likely to support a cause that they feel a personal connection to. Use emotional appeals and storytelling to create a sense of empathy and engagement with your audience.
How are you measuring your awareness?
Building brand awareness for a charity is an important step in attracting donors and supporters to your cause. Think about what sort of medium would be best for your organisation and would reach the largest target audience.
Marketing tools:
Radio:
Using radio advertising to market your non-profit can be a great way to target a large audience and generate support and traffic. Once you have identified your target audience consider if radio could be the right fit for your charity.
The key benefits of using radio in your marketing campaign are;
Reach a specific audience: Radio allows you to target specific demographic groups or geographic areas, which can be useful if you're trying to reach a specific audience. For example, if you are trying to reach seniors, you can advertise on a radio station that caters to this demographic.
Cost-effective: Compared to other forms of advertising, radio advertising can be relatively inexpensive. Also, many radio stations offer non-profit organizations discounted rates, which can be a great way to stretch your marketing budget.
Frequency and repetition: Radio commercials can be played multiple times, which can help increase awareness of your organization. With a message that is simple and memorable, you can encourage people to donate, volunteer or get involved.
Personalization: Most radio stations have local anchors who read the news and host talk shows, this allows you to add a personal touch by inviting someone from your organization to speak about the work that you do, and make an appeal for support.
Engaging content: radio is a great way to showcase your personality and bring to life the goals and mission of your organisation. Click here to read more about how to write the perfect radio script for your charity.
To further tailor your marketing campaign you might consider using local radio to promote your organisation. There are several benefits to using local radio to promote your organization or cause. Local radio stations typically have a dedicated listenership in specific areas and can help your organisation connect and build relationships with the community.
By utilizing local radio, your organization can effectively reach and connect with a targeted audience, build community relationships, and promote your cause in a cost-effective way.
(top tip: if radio feels like the right fit for you, you might want to think about what radio station aligns with your organisations. Read more here)
Podcasting:
Using podcasts to market your organisation can be an effective way to reach a specific target audience. Podcasting can allow you to share your message in a highly personal way and bring your charity to life in an engaging way.
The benefits of using podcasting as a marketing tool are;
Reaches a targeted audience: Podcasts can be a great way to reach a specific audience, as listeners typically choose to listen to podcasts on topics that interest them.
Provides a more personal and authentic platform: Podcasts allow charities to share their message in a more personal and authentic way, as they can tell their story and share their experiences in their own words.
Increases visibility and reach: Podcasts can help increase the visibility and reach of a charity, as they can be shared and promoted on social media and other platforms.
Builds trust and credibility: Podcasts can help build trust and credibility for a charity, as listeners can get to know the organization and its mission in a more personal way.
Market research is a great tool to help non-profits understand their target audience and the competitive landscape. it can also identify the best way to reach and engage potential donors and supporters.
Some ways that research can benefit your non-profit are;
Identify the need and preferences of donors and supports
Gain an understanding of the most effective channels for reaching your target audience
Build audience personas profiles to help engage effectivity.


By carrying out marketing research you can gain valuable insight that can strengthen your strategy, increase success and make the best use of resources.
Email marketing:
Email marketing can be a powerful tool for engaging with supporters and promoting events or campaigns. Use it to communicate updates, share success stories, and ask for donations. It is a great tool to allow you to segment your audience and send targeted messages to different groups of people. Not only that but it is a cost-effective method of marketing in comparison to other mediums however it is worth mentioning that building a contact/client list can take time and GDPR compliance must be followed at all times. To get the most from your email marketing, your emails must be well designed, have a compelling subject line, clear calls to action and strong copy.
Events (experiential marketing):
Hosting events and fundraisers can be a great way to raise awareness for your organization. It is a great way to engage with your supporters and prospective donors on a different level. You can truly bring your organisation to life and showcase all of the fantastic work you do.
The key benefits of hosting events to market your organisation are;
Raise awareness
Fundraising opportunities
Engage with your audience
Highlight success stories
Collaboration
(Top tip; to learn more about how experiential marketing can bring your brand to life, check out our other article here)
Social media platforms are a cost-effective way to reach a large audience and engage with supporters. Use platforms like Facebook, Twitter, Instagram, and LinkedIn to share updates, photos, and videos that showcase the work of your organization.
Creating a strong digital presence can be an effective way to boost your awareness and generate support, you can do this by;
Sharing updates on your organisation
Promoting events and fundraisers
Partner with influences
Use hashtags


To use this tool effectivity it is important to ensure you are creating engaging and shareable content. You might also consider using paid ads to boost your exposure even further.
(Top tip; download our handy guide to digital marketing)