Bring your brand to life with experiential marketing
August 18, 2022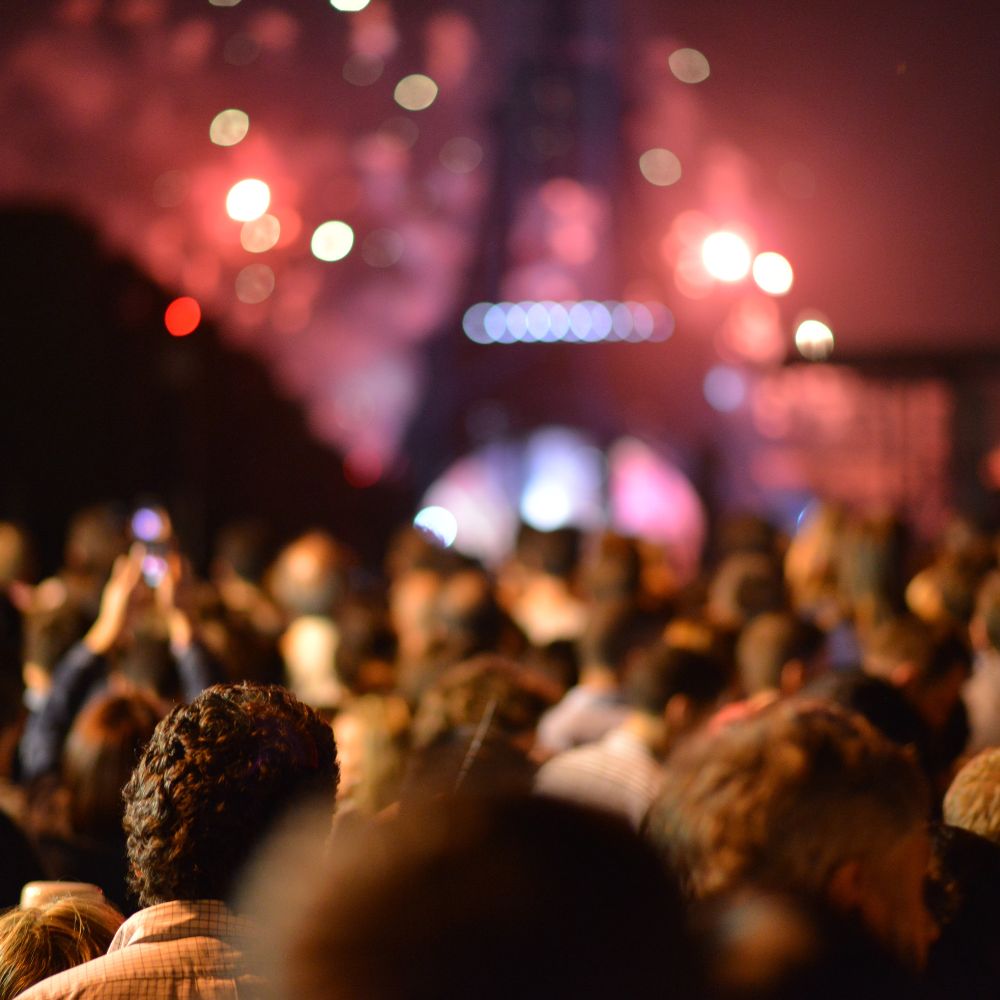 2
min
What is Experiential marketing?
This marketing tool is used to create real-life experiences for consumers as a way to engage with your brand. This tool can be used to generate new customers and keep current customers coming back time and time again.
Why Experiential marketing?
Around 91% of consumers have more positive feelings about a brand after joining an event or experience. Not only that but around 70% of consumers become repeat customers after an experiential marketing event. We know that consumers are looking for experiences that capture their attention and leave a lasting impact. So what can Experiential marketing do for you?
Drive engagement and results
Connect people with brands
Generate meaningful interactions
Create talk-ability
Turn heads
The benefits of Experiential marketing

Bringing your brand to life
People are the heart of your brand. The use of experiential marketing in your strategy can help your customers connect with your brand and showcase the human side of your company.
Creating unforgettable moments
Bring your brand, product and/or service to life. Consumers are expecting more and more from brands, and it sometimes can't just be left to letting your product or service speak for itself. Hosting in-person events can create a positive and memorable experience for your audience, generating interest in your brand and driving enquiries/purchases.
Building brand association
Getting your brand name out there is one thing but having it resonate and really stick in the mind of the consumers is another. Develop positive brand association by aligning with other well know brands such as the Heart, Smooth, Capital and XS radio brand name to help establish positive brand associations.
Our work
We have promotional teams stationed across the UK who will create interactive and engaging activities, bringing together your brand and ours to engage our listeners. Check our previous experiential campaigns!
St Davids Toy Appeal
"We've worked in partnership with Communicorp / Capital FM South Wales for 7 years to deliver the St David's Toy Appeal.
Each year the team support us with excellent an on-air campaign as well as running the full live activation in the shopping centre. The campaign has involved the Communicorp team leading on everything from charity liaison and Street Star staffing, through to donation station build and the delivery of toys to children across South Wales. They've brought innovation to the campaign in recent years through their ability to deliver a 'Tap to Donate' mechanic at our in-centre donation point which has succeeded in bringing a whole new dimension to the donation drive.
The hard work from Chris, Kristy and the team has helped Landsec make a real difference to children in South Wales each Christmas with over 60,000 toys donated to over 25 charities.
Their collaborative approach has made a very detailed and complex campaign a pleasure to work on."
(Hywel Butcher- Senior Marketing and Planning Manager- Shopping Centres at Landsec)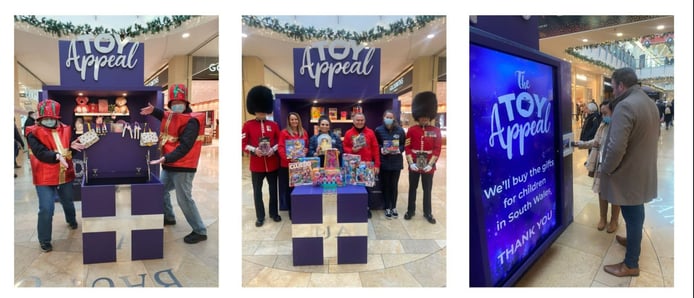 Livingston Designer Outlet
Centred around the Queens Platinum Jubilee Weekend, Livingston Designer Outlet in association with Capital Scotland ( a CommmunicorpUK brand), were looking to create an impact with their shoppers across the extended bank holiday period.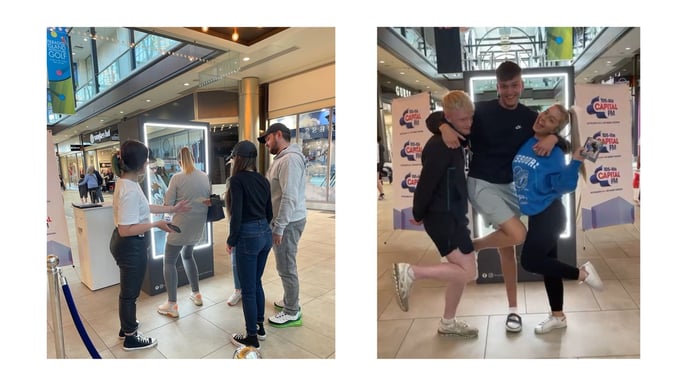 Hamilton Park Racecourse- Ladies Night
The Capital Scotland team spent the day raising awareness of Boe Ladie's night at Hamilton Park Racecourse. The event hosted by Capitals Katy J, featured special guest performances and the famous Ladie's night Best Dressed competition.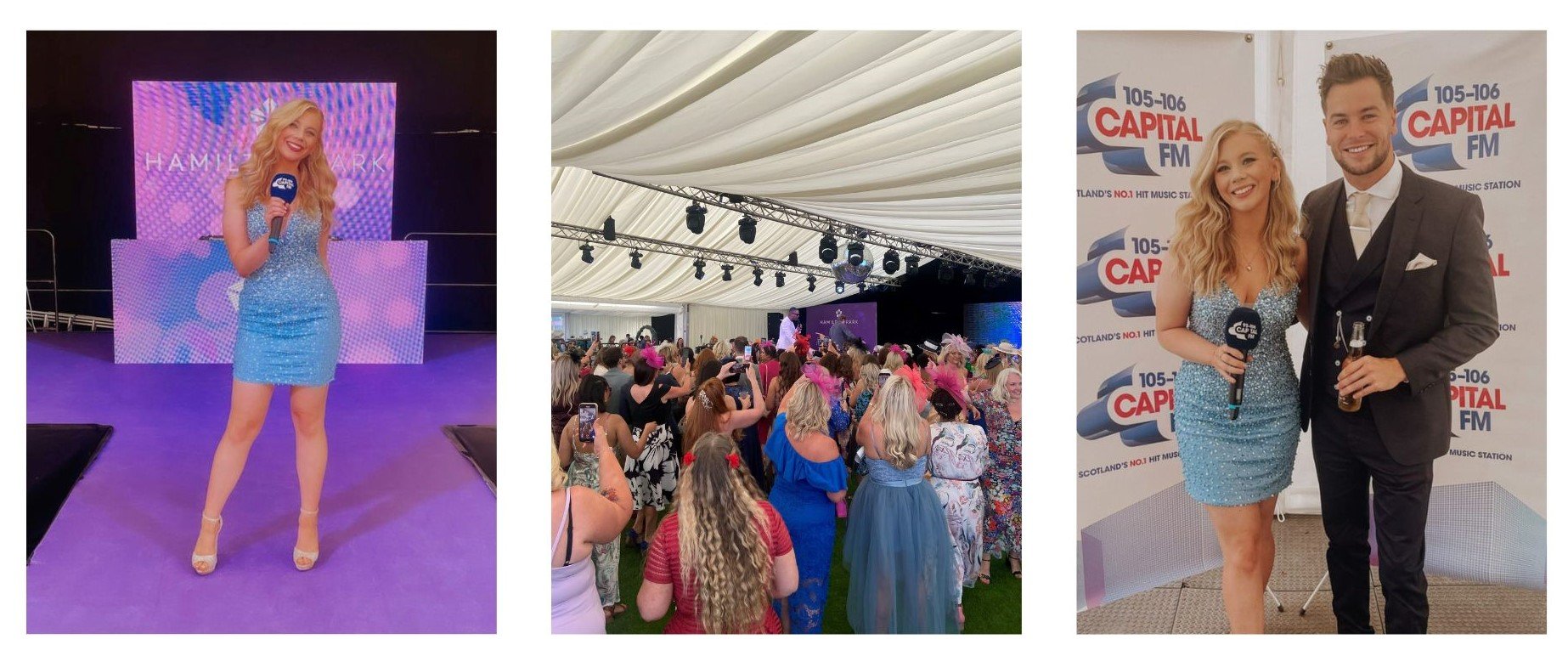 Maoam
Maoam took over the White Rose Shopping Centre with iVans and iWalkers, handing out free Maoam's to everyone in the shopping centre. It coupled with Heart Yorkshires Dixie and Emma giving away prizes curtsey of Maoam, and Emma even filling Dixie's car full with sweets! Turning Yorkshire, into Maoamshire!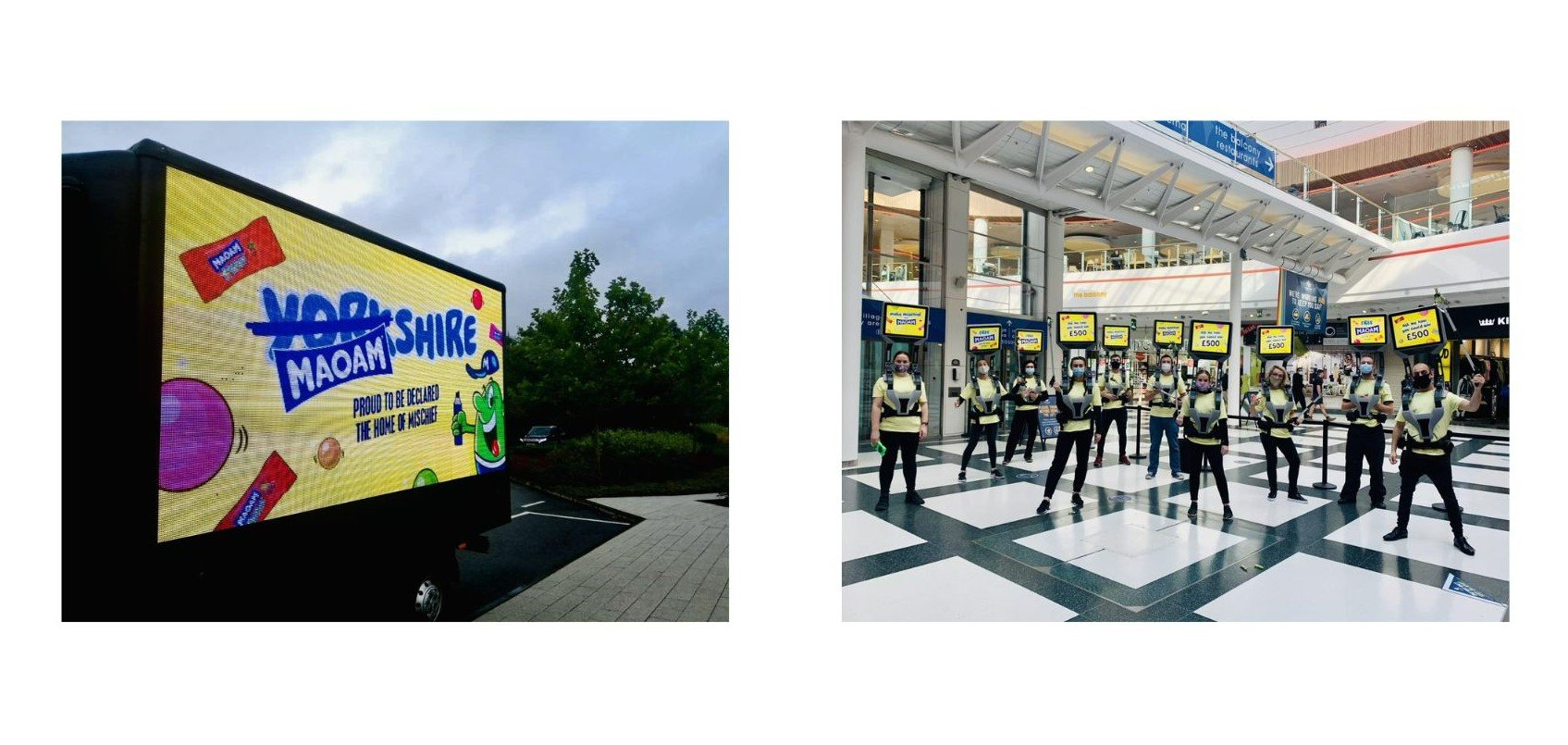 Get in touch today to learn more about how Experiential marketing can help you create standout moments, create memorable experiences and brand awareness.