Using Marketing Tools to Effectively Communicate with Generation Z
June 25, 2022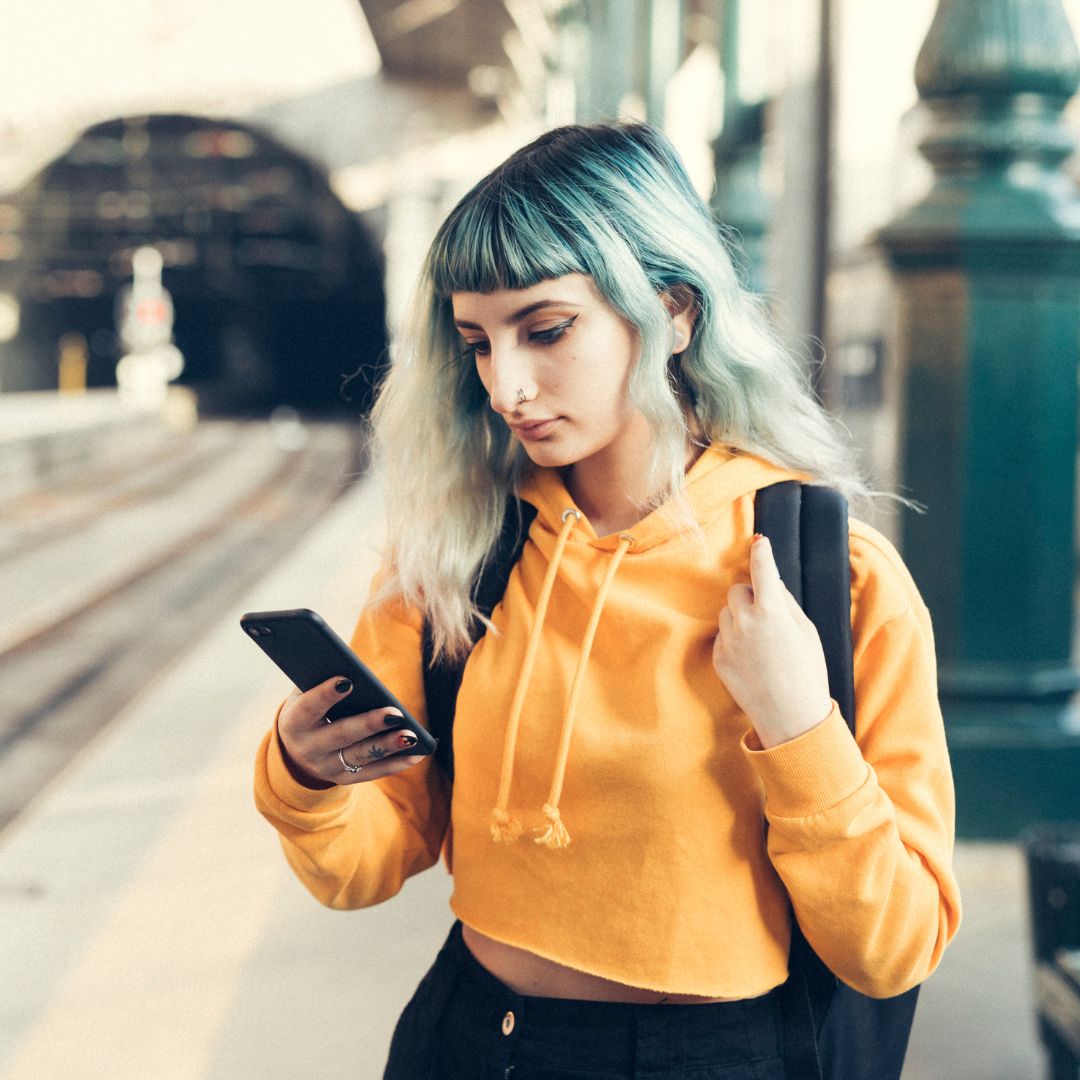 3
min
As we draw to the end of this academic year, now is the time to start to reevaluate your student communication channels and ensure they still meet the needs of current and future students.
Within the education sector, it can be easy for your communication strategy to mimic that of other schools, colleges or universities. It is important to think outside the box and make use of a range of marketing tools, that directly speak to your audience.
Radio
Some may say that the younger generation is not tuning in to radio any longer but we say that's just not true. With 37.2 million people tuning in to commercial radio each week (RAJAR, 2022) and stations such as Capital reaching an audience of 15-34-year-olds, it is clear that radio still holds an important place in your communication strategy. Radio as a marketing tool allows you to;

A Radiocentre study showed that radio is considered the UK's most trusted medium with 59% of people across the UK stating they trust radio. Aligning yourself with a trusted medium such as radio can increase your brand trust and in turn boost your brand engagement. A also study found that listeners are 59% more likely to engage online with a brand after hearing their advertisements on the radio. Radio can be used as an effective tool in engaging with Gen Z and positioning your message here so it will be heard.
Podcasts
According to Linkedin, we are now looking at the most educated generation of our time. Not only can young people now consume more content than ever, but they also have a higher willingness to learn compared to millennials. People no longer just want to learn on-demand, they expect it and with the likes of Netflix and Spotify offering educational shorts, Gen Z are seeking easy options to cram in more information.
With 67% of UK 13–34-year-old podcast users now preferring to listen to a podcast over reading a book, more colleges and universities are turning to podcasts to educate and convey important information to students. With the addition of lockdown, schools such as Manchester-based, Bury College, went one step further and provided prospective students with a series based on how to make a successful start at the college. This not only forms a virtual prospectus but also taps into the ideology that Gen Z prefers audio information compared to a physical book.
Voice Assistants and Chat Bots
Forbes recently stated that 74% of Gen Z'ers do not 'naturally' interact with humans, with Campaign claiming that the demographic 'are three times more likely to describe themselves as introverts than extroverts. This is down to the fact that there is now more of an opportunity to thrive as an introvert thanks to powerful communication tools – an opportunity that the previous generations had not grown up with.
One of these communication tools is the voice assistant.
Gen Z is using voice tech in the car, for what they consider routine, like making phone calls, finding a music playlist, or even adjusting the climate. They are operating TVs with voice commands, eliminating the need for remote controls. They're using Google Assistants to make appointments and reservations via phone calls so well that the other end of the line is totally unaware that they are speaking to a bot.
Now that these devices have become the 'norm' in households, students naturally ask their assistants to 'do' their history homework, and maths equations and even use apps such as Duolingo to translate speech. Children as young as four are now receiving assistants as gifts, meaning that an even younger generation is inadvertently learning how to use this technology (even if it is just asking Alexa to pull their finger), proving that the voice revolution is here to stay.
Digital Out of Home
With a life without screens being a thing of the past, it makes sense that Digital Out of Home advertising would be a great way to capture the attention of our most tech-savvy generation.
Whether located at an Open Day, freshers fair or scattered around your local area, Digital Out of Home devices are a fantastic way to create eye-catching experiences and reach your audiences at the right moments. The technology can be placed in locations where your target market is gathering and engaging your audience using interactive tools such as QR codes and apps.
With today's focus being on creating engaging and innovative methods of communication, Digital out of Home is the perfect way to get your message out there in an unexpected way and secure the attention of your student audience.
Check out the video below to see how Digital Out of Home technology can bring your freshers' events to life.
Discover how you can create a compelling communication strategy to engage potential new students, and how you can bring your organisation's culture to life through our range of marketing tools by clicking here.