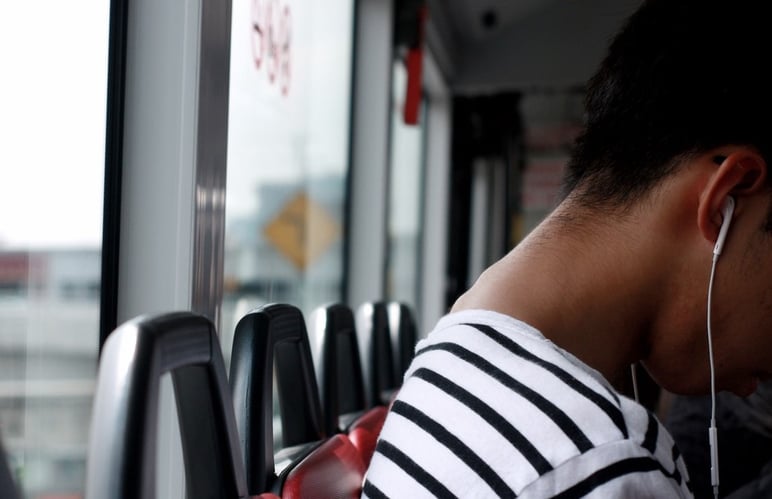 According to the RAJAR Midas Survey released last week, listenership has risen significantly compared to last year. 10.1 million people now listen to podcasts each week. That is a 24% increase since Spring last year, this equates to 59 million hours of listening each week, up from 3 million last year.
The survey also investigated the habits of listeners and interestingly 32% of listening hours are done while driving or traveling, suggesting commuters are a large portion of the audience. 79% of the listening is also done via smartphone, again suggesting further that people are enjoying podcasts whilst traveling to work.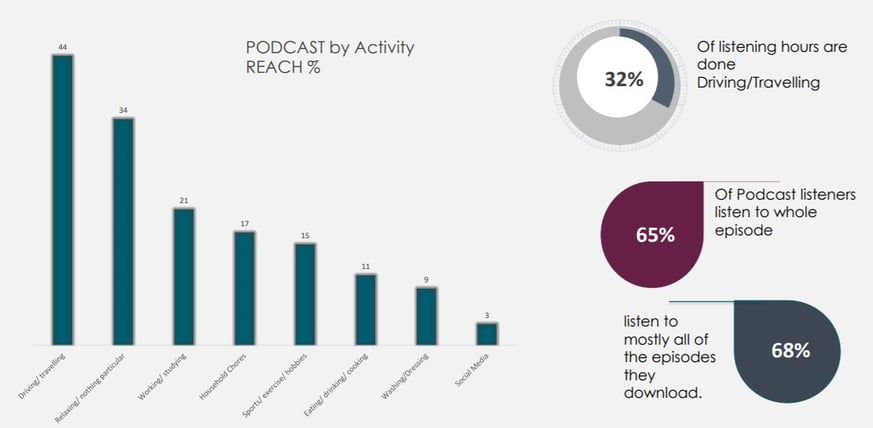 (Source: RAJAR Trend Data MIDAS Spring 2020)
With the rise of podcast 'Super Listeners' – people who consume twice the amount of podcast content compared to generic listeners – advertising has now become prevalent within the medium. According to recent Nielsen research, over half of the podcast ads tested outperformed pre-roll video ads with 83% of respondents thinking that the host is 'authentic and natural' in delivering the ads, therefore do not mind the messaging.
Podcasts are most popular within the Millennial market with Generation Z close behind, the younger age of this sector will mean that as podcasting grows, audiences will stick to the medium, indicating that advertising will only boom in coming years as the tech savvy audience expands.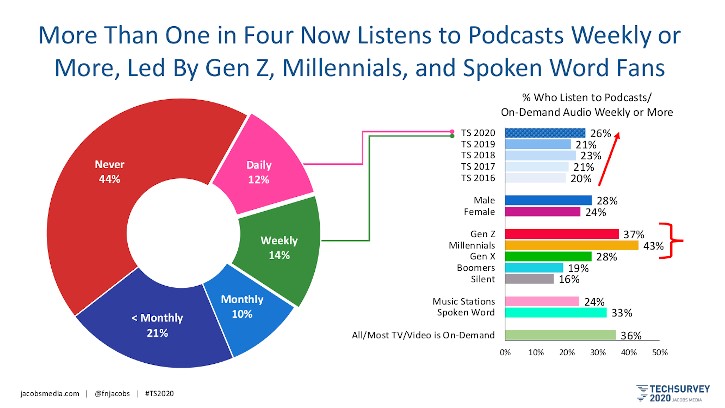 (Source: Jacobs Media Tech Survey 2020)