insights,car,motor,motor industry
Everything You Need to Know About the UK Motor Industry in 2018
August 19, 2018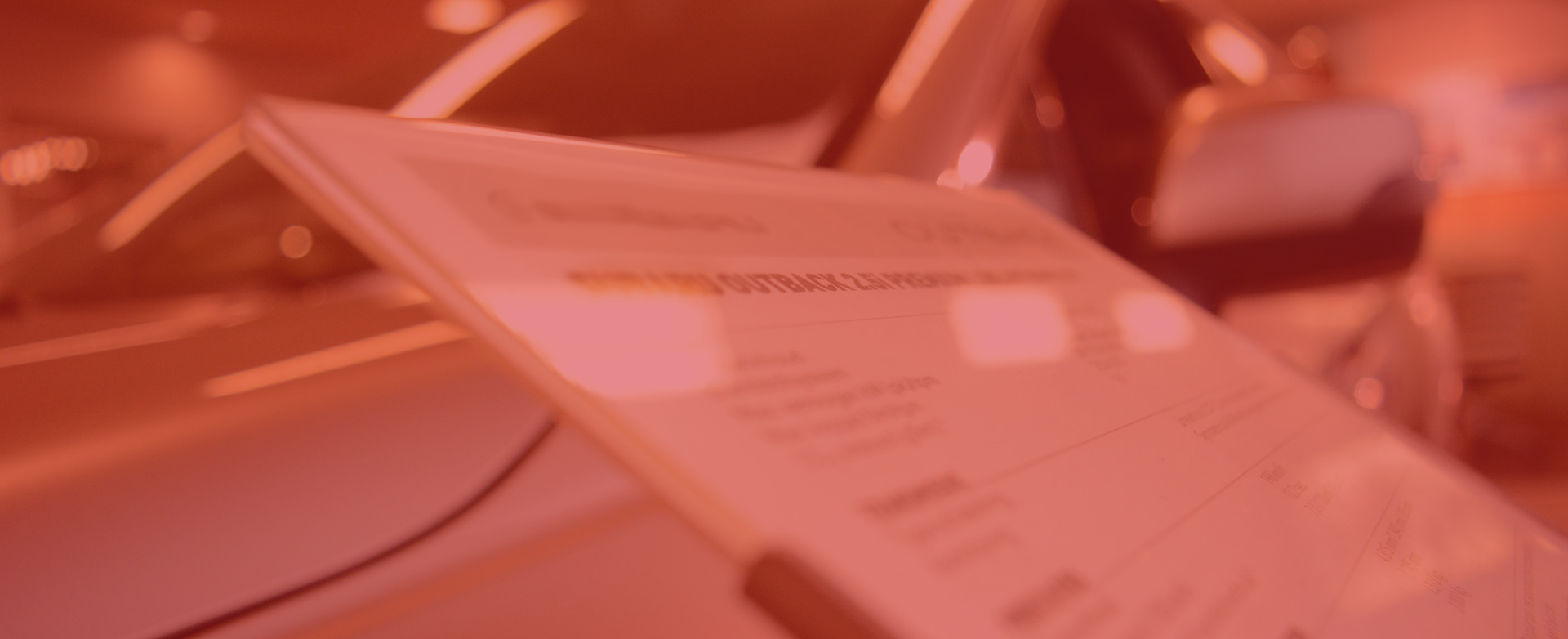 7
min
It's hard enough keeping on top of everything going on in our own businesses, let alone the entire industry and market.
Regardless, your customers are changing as quickly as the industry. Can you really afford to be left behind?
Sure, you could dive into an industry report if you have a specialist insight and research function or you could let us do the hard work for you and pull out all the actionable insights from a variety of reports.
Here's all the key insights coming out of the motor industry in 2018:
Alternatively, you can download all this information as a PDF and read it whenever suits!
Market Segmentation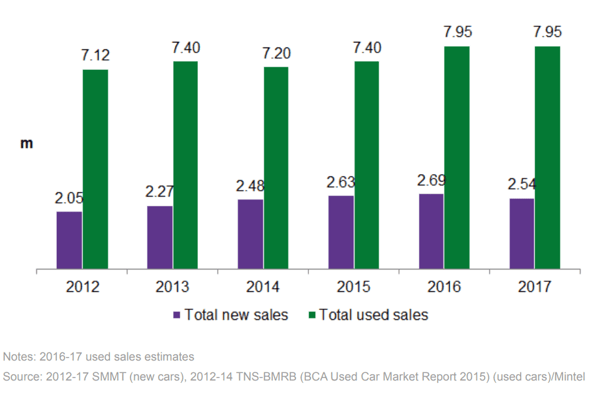 Key Takeaways:
Used car sales still dominate the market, and probably always will...
With the availability of used cars being their biggest selling point, used cars have been dominating the market since 2012.
Used cars are by far the most important in terms of volumes with latest data placing used sales at 7.95 million units in 2017 while new sales were 2.54 million units.
Both new and used markets have performed well in recent years with new sales expanding 24% between 2012 and 2016 while used sales were up 12%. However, new car volumes dropped back to 10.49 million units in 2017 with evidence that the market is set to see weaker sales in the short to medium term.
With diesel sales dropping too because of the RFL tax rule, new car sales (especially in diesel) are set to see a continuation of the down turn we've seen from the SMMT throughout 2018 already.
Acti
Action Points:
It's good news for all used car sellers but affluence within buyers is building, so don't put all your eggs in one basket. This is reflected in the figures with conditions towards car purchasing expected to see a fall in buyers during 2018, the used sector is set to see its sales also stagnate.
With the increased popularity of PCP or leasing options, new opportunities present themselves for used car sellers looking to offer an even more manageable alternative to car buying. Not to mention empowering consumers and affording them the ability to be able to pay to run and maintain a brand of vehicle they might not have otherwise been able to.
Brands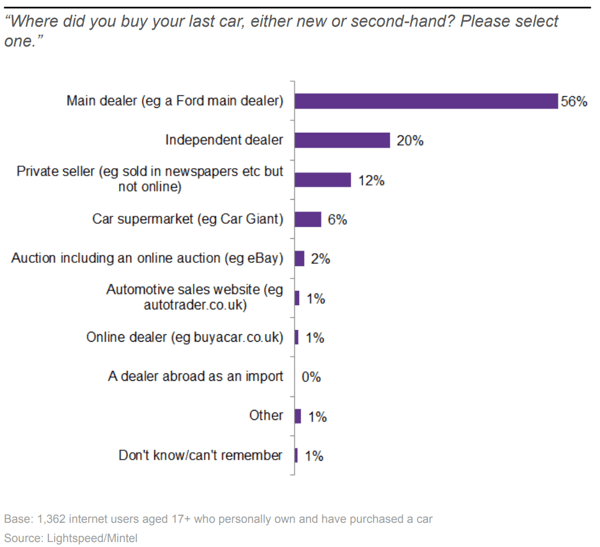 Key Takeaways:

Market leading brands are in decline
Established European car manufacturers are seeing a steady decline in the share of new sales.
Long-term leaders of the car market Ford and Vauxhall have both seen their share of new sales fall between 2011 and 2017 by 2.4 and 4.4 percentage points respectively.
While premium manufacturers see a rise in market share.
In contrast, premium manufacturers are making good progress. Mercedes-Benz has been especially successful growing its share to fourth highest in 2017 with share up 2.9 percentage points since 2013. BMW and Audi, both with 6.9%, are next whilst Land Rover has moved into 11th place with 3.3% in 2017.
Mercedes Benz have seen massive successes with the A Class and Land Rover/Range Rover with the Evoque and Velar model.
Brands are looking for innovative ways to sell
Škoda now offers a Live Tour facility which allows website users the ability to speak through a video link with an individual about a number of the company's models. Other companies, such as SEAT, are looking at exploiting traditional retail environments while PSA has a cross-sectoral approach with its Free2Move app allowing users to look at personal mobility options other than car ownership (see Launch Activity and Innovation). Mini have also started running 48 hour test drives.
Action Points:
With wealth improving, buyers are willing to look for something premium, but brands are still reeling from the Brexit hangover and are
subsequently
trying to spend and innovate their way out of the downturn. Evidence of this can be seen with the fully online purchasing funnels and subscription based car driving offered by Jaguar/Land Rover.
Consumer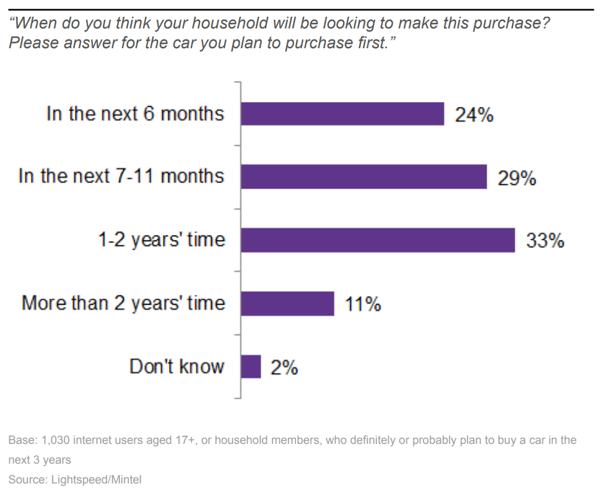 Key Takeaways:

Car ownership remains unchanged at 70%.
Although the percentage of adults owning a car in 2017 is 4 percentage points higher than in 2014, it is unchanged on 2016. A number of key factors are likely to favour car ownership. These include the presence of others in a household, income, employment status and socioeconomic status.
Similar percentage of adults have bought new and used cars Overall purchasers of new and used cars account for a similar share of the market, 49% each, with a further 2% owning a car that was not purchased by themselves.
However, many more adults own a car that was purchased more than two years ago than purchased within the last two years (54% v 44%).
High levels of ownership also tell us that car finance, or other alternative options to buying, are yet to take off.
53% of car owners think that it is irresponsible to borrow money to pay for a new car
New car owners (46%) are significantly more likely than second-hand owners (28%) to say that they would be happy to lease. So make sure that you're adapting your comms and messaging accordingly as this particular subject divides opinion.
What does our research tell us?
CommunicorpUK's Research and Insight department recently completed a nationwide piece of research into the vehicle leasing market.This is proprietary information and was a survey of 1067 people aged 17+ who were car owners and use their car for leisure and work (or just for leisure). Here were the major findings:
10.5% of total car buying market in UK lease at present
1.03% lease through a broker (So that means, of the 2,540,617 vehicles registered in UK in 2017, under 30,000 came from a broker and just over 240,000 via dealer)
The three most important features for potential car buyers are
1. Parking sensors 2. Sat Nav 3. DAB Digital Radio
12.72% considering leasing their next car - meaning growth in consideration on last car purchase.
Although the Mintel research tells us that growth in the leasing market is slow, especially with second-hand owners, our own research tells us that there at least appears to be a positive trend in consideration.
More than half of car purchasers prefer 'Main Dealers' as a sales channel.
Main dealers are the most important sales channel for recent car purchases are main dealers (56%).
The other notable channels are independent dealers (20%) followed by private purchases (12%) and car supermarkets.
With the advent of online, marketplace selling people are turning to trusted dealerships with known brands to make a reliable purchase.
Over half of those who are considering a purchase plan to make it within the next 12 months.
Over half of adults plan to buy a car in the next three years… Over half (52%) of adults definitely or probably will buy a car in the next three years. This compares with the 33% who definitely or probably won't purchase and illustrates a market that is still positive towards car purchasing.
…with the coming 12 months especially significant Over half (53%) of those planning to buy a car in the coming three years expect to make their purchase during the coming 12 months. Comparing purchase intentions over the coming 12 months with those for January 2015, Mintel's latest research suggests a positive, short-term boost for the market. Back in 2015 only 44% were planning to purchase during this period.
Savings are by far the most popular method for buying cars
Your customers are still using their savings for the largest chunk of the cost, followed by the cost of a part-exchange. This shows that cars are a luxury that buyers deem worthy of buying.
Savings were used by 67% of potential buyers, followed by the part-exchange of an existing vehicle (35%) in 2017.
Action points:
Start to think about your marketing and advertising strategies. With buyers who said they will be definitely buying a new car within the next few years making that purchase during the coming 12 months, you need to work on communications that carry a clear and concise call to action, like radio.
Demographics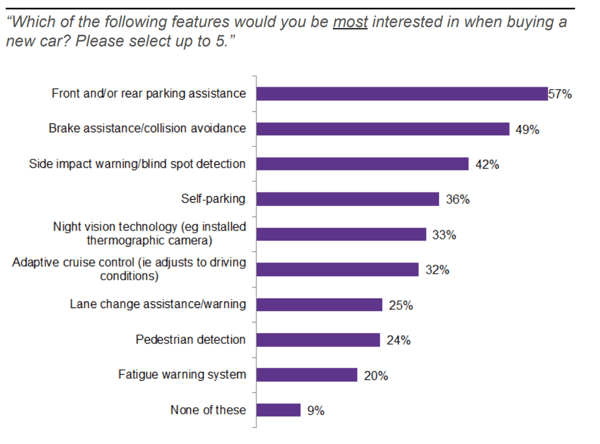 Key Takeaways:

Young buyers are slow to adopt new car technology.
Young buyers yet to jump at new car technology. Instead 17-34 year olds lean more towards niche, and possibly emerging, innovations like night vision technology and adaptive cruise control.
Residents of urban areas least likely to own a car compared to those living in rural areas (64% vs 78%)
Some urban consumers, faced with pressures on costs or alternatives such as public transport, are embracing minimalist living, with car ownership the casualty.
With congestion and emission charges coming into effect in many of the major cities in the UK, buyers proceed with trepidation.
38% of those who don't own a car can drive
There is a sizeable minority of non-car owners who do have the ability to drive, representing another potential opportunity for car sales growth.
Action points:
Consider your marketing and communications. Are you bringing the right kinds of messages to the right kinds of people? Addressing concerns around congestion isn't the way to go, instead rely on messages centred around the love of driving or the convenience of personal transport.
With the news that 30% of 18-34 year olds are driving cars paid for through financing options, you'll need to be changing your comms to suit younger audiences. Consider new marketing channels such as paid social in combination with radio to reach them when they're driving. With the average length of a car lease being 3-4 years you need to make sure you're connecting with those reaching the end of this period to line up your promotion.
Advertising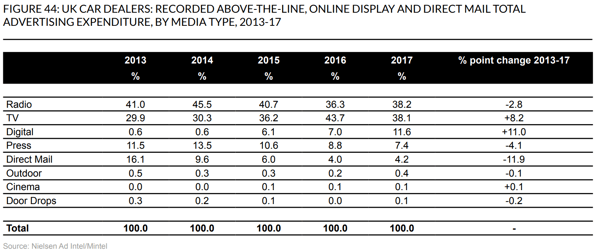 Key Takeaways:

Despite difficult climate, advertising investment has not slowed down
Radio and Television accounted for over three quarters of advertising expenditure
Digital advertising has grown its share of market from 5.8% to 19.7%.
Action points:
These figures should give you an idea of where competitors and other businesses in your industry are focusing their spend, don't let this change your current strategy. Remember that there isn't a one size fits all approach to advertising. You need to find where your customers are and meet them there.
Focusing on context and connecting with your customers when they're engaged in relevant activities remains one of the most effective ways to drive sales through advertising. That's why Radio continues to be so popular in retail, motor especially, because of it's ownership of drive time touchpoints.
Two channels are key for those looking to sell cars, radio and television. Together they account for over three quarters (76.3%) of expenditure in 2017 with their share up from 70.9% in 2013. Yet a developing feature of the market, especially since 2015, is the growing use of digital channels. These accounted for 11.6% of spend in 2017.
But with perceptions on traditional and digital advertising starting to shift, we can expect to start seeing a more even spread of marketing spend as more and more advertisers begin to see the worth of an integrated multi-channel approach to advertising.
Likewise, with the advertising association starting to build their support for new SME advertisers through their new website we're sure to see competition mounting as advertisers discover cost-effective options.
Works cited:
Mintel. (2018). Car Review--UK-- February 2018. Retrieved July 25, 2018 from Mintel Reports database.
Mintel. (2018). Car Purchasing Process--UK-- March 2018. Retrieved July 23, 2018 from Mintel Reports database.
Mintel. (2018). Car Aftermarket--UK-- November 2017. Retrieved July 26, 2018 from Mintel Reports database.
Mintel. (2018). Car Finance--UK-- June 2018. Retrieved July 25, 2018 from Mintel Reports database.
WARC (2018). What's working in Luxury Autos. Retrieved July 28, 2018 from WARC Reports database.
WARC (2018). What's working in Mass-market Auto. Retrieved July 28, 2018 from WARC Reports database.