Radio Advertising,target customers,context
Contextual Advertising: A Beginners Guide
August 12, 2018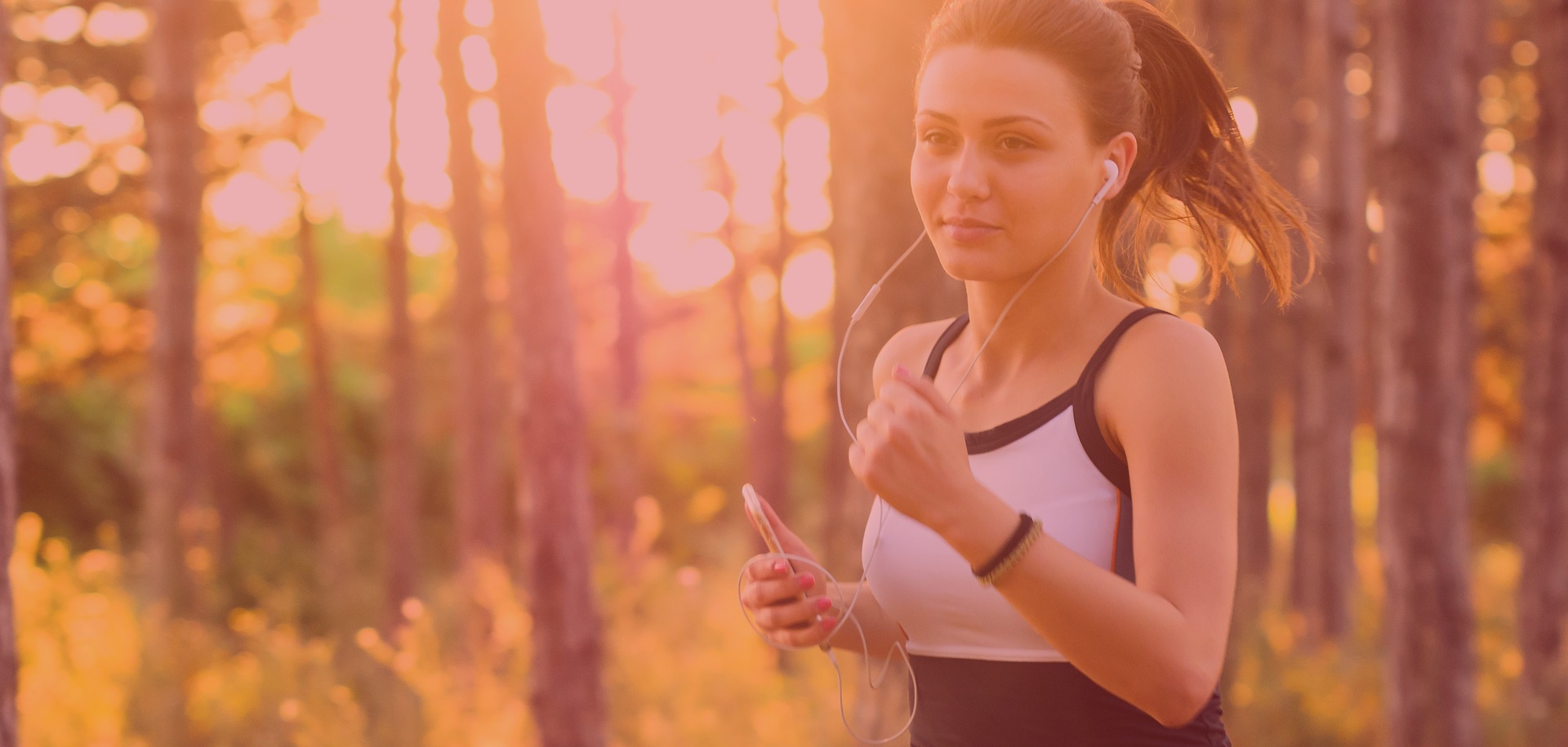 6
min
So you're a model parent, right?
You go to all your child's major life events: birthdays, graduation, ballet class, wedding, everything. But all you do when you get there is sit in the corner, making no effort, wondering why no one wants to talk to you.
Sometimes turning up just isn't enough. Being active in a channel doesn't mean that people are going to flock to your doorstep and hold open their wallets for you.
No, simply reaching your customers isn't enough. You need creative synergy, integration and, most importantly, advertising context.
Because according to IPA Touchpoints; 92% of listening is done while listeners are engaged in another activity.
And if you need to see results, look no further than research conducted by Differentology, brands like McDonalds, Heinz and Deliveroo saw a sales uplift of 51% when they focused on targeted their customers when they were engaged in relevant activities.
This blog is going to go through context in advertising and offer tips on how best to provide it.
If you don't have time for this deep dive right now you can download all this information as a PDF and read it whenever suits! Just click the banner below.
"The key to getting people to change their behaviour sometimes lies with the smallest details of their immediate situation. The power of context says that human beings are a lot more sensitive to their environment than they may seem."
Malcolm Gladwell, The Tipping Point.
Before discussing how best to use context and which advertising mediums offer it, let's go through the types of context.
Intent Context
Different times of the day carry different customer intents.
While your customers are driving to work, they're looking to fill empty space.
While they're at work, they're focused. When they're home, they're looking to unwind.
This means that you need to change your advertising message to suit the intents of your customers.
If for example we go back to the driving to work scenario, hearing a radio advert with witty creative and entertaining characters, it feels like you're being brought into a conversation and not being subjected to professionally produced branded content.
Advice:
Getting intent right means that you need to actually experience your ad as a user would. It's not enough to put a bunch of marketers together in a conference room and go through the ad you created. You need to feel the ad as a user would. This means experiencing your ad in the proper environment.
Listen to it in your car, while you're working. Immerse yourself before you ask your customers to.
Platform Context
Just how different times of the day can carry different values, so to can the platform you actually choose to advertise on.
This is something most advertisers consider without even realising.
The first wave of TV adverts consisted of radio presenters reading a script to microphones. Essentially it was a filmed reading of a radio advert.
What would your boss say to you if you pitched that idea?
Taking a radio advert and putting it on TV (and vice versa) is obviously not the right way to go about advertising. Why? Well because there are major, fundamental differences between platforms.
But with the amount of YouTube pre-roll ads being ripped straight from TV, it would appear that marketers haven't learned the lesson. Likewise with radio ads being copy and pasted straight into your favourite podcast.
Or perhaps it's more appropriate to say that marketers haven't taken the next lesson. People are consuming media differently.
Some platforms are incredibly dynamic, they can be viewed anywhere, at anytime. So you need to make sure that you're either providing a message relevant to all the different touchpoints, or you're picking the right mediums.
Situational Context
Here's the be all and end all of situational context: make your customers feel like the ad they're being served is built specifically for that very moment they're experiencing it in.
The most obvious way this is being done today is through social media. Just look at some of these tweets that leverage current events to really get the most out of situational context.
Like Wall's response to the heatwave that hit the UK in early 2018:
For more traditional media, like radio, this takes a less specific perspective but is equally as effective. Radio leverages pain points that come along with the touchpoints that attract the most listeners.
One of the best examples of this is morning drive time, where radio generally attracts the most listeners. Here, in this moment, you have a captive audience. You know what they're doing: driving sat behind another car with their handbrake on. You know how they're feeling: bored.
Some of the most successful radio campaigns to date have taken this insight and used it in a variety of different ways. We all must've heard of Autoglass repair, Autoglass replace. Well they used this touchpoint perfectly. They ran the message home while their customers could do nothing but stare at their windscreen. Cracks or not, you were thinking about windscreen repair. Needless to say they saw massive results almost immediately and also went down in radio advertising history for the most recognisable jingle.
Radio and Context
As an advertiser you're under constant pressure to prove your advertising effectiveness. You need something efficient and cost-effective. Something you can guarantee will connect with your customers consistently at the times they're most likely to take action. That's where radio comes in.
Radio delivers on context in a few important ways:
Strategic Planning
You're probably reading this with a pretty good idea of when you would want your advertisements to run. Nine times out of ten, however, advertisers jump at the wrong times.
Drive time and breakfast are massively popular on radio stations and are always overbooked, but that doesn't automatically mean it's the best for your business. You need to think about your brand, your customers and what they're doing at certain times in the day.
If that sounds like a lot, don't worry, every radio station will have Planners who are specifically briefed to find you the time bands that will get you the best response.
Smooth Radio North West's Planner shared some of the most common mistakes made by advertisers on radio in terms of planning spots and airtime:
Confessions of A Radio Planner
1 - Advertisers Presume No One is Listening Overnight –

Smooth North West, in isolation, delivers listeners you wouldn't expect. Taxi Drivers, Lorry Drivers, you name it. Even those who are looking to get back to sleep. A lot of advertisers are often surprised at the levels of audience radio delivers overnight and a bit of bravery is required to take advantage of this listener base.




Smooth is known as the 'relaxing music mix' so this Mattress supplier knew their radio advert focusing on those who're struggling to sleep at night would hit the ground running. They picked unpopular (and massively cheap slots) that run overnight to target those who are struggling to sleep. We knew Smooth delivered massive audience overnight so this campaign went down a storm.

2- Advertisers Jump At Busiest Slots –

Not only do the prices mount up higher and higher due to competition, it's become a bit of misnomer that these slots give the best results, they just give you the most of our audience when they're captive. Unless you're a motor salesman, windscreen repair person or anything relating to cars – we'd suggest you stay away from drive time and instead look for where your customers are most engaged.



3 - Programmatic Ads on Radio are a thing –

Line up more than one bit of creative because radio has the technology to change which ad gets played on the fly.



McDonalds UK ran programmatic ads during the summer of 2017. Depending on temperatures form the met office, their creative would change. While it stayed under a certain temperature they ran the regular ads for the 'Saver Menu'. Once the temperature went over a certain level, those switched out for McFlurry Ads. Simple.
Strategic planning, like most advertising, starts from having a decent brief and a clear understanding of your customers. Work on clearly defining those audiences so we can find the perfect spot for your ad to play on.
Sponsorships
Down to the emotional connection and relationship between listener and station, competitions, phone ins, text ins and other listener engagement activities have massive impact on radio. The impact far out-shoots other traditional media and, with the combination of digital and radio, this is only improving over time.
A sponsorship works in a similar way to regular air-time promotions, but instead of playing between other ads in a slot you get to be the champion for a specific segment on radio. This could be a competition, a giveaway or a specific show like the weather, news or a particular host's show.
Sponsorships like these that are massively popular with a very distinct listenership give you a chance to get contextual advertising perfect.
Each segment that you can sponsor has it's own specific tone and content which you can follow according to your objectives.
Advertisers looking to drive sales to their music event have sponsored some of our most popular hits shows. Legal and law firms have sponsored the news and so on.
For a slightly more subversive example, following the weather with a sponsorship for a travel agent would be a sound decision. Imagine if you had a great deal for sunny breaks away and knew that you needed to target work weary adults who were thinking about a break. Hitting them after they've just heard the bleak weather report and are thinking about how rubbish the weather is is a great use of context based advertising.


Delivering Relevance At Scale
Radio, according to Ebiquity:
"Is the most flexible medium as it can be used to target audiences by geography, demographics, context, time of day, day of week and addressability for listeners on connected devices"
Going to broad and not targeting can lead to problems. What many either don't seem to know or don't seem to acknowledge is that targeting too specifically can get you into an equally as tricky situation.
What you need is relevance on a scale that matters. Context, not just for a couple of hundred people, but for hundreds of thousands.
Radio provides that relevance at scale.
In isolation, Smooth Radio North West, the outright number one commercial radio station outside of London, reaches 488,000 adults during weekday drive time (4pm to 8pm) and 535,000 adults during weekday breakfast (6am to 10am).*
This is a great period of time for you to connect with customers who are all engaged in an activity. You can align your creative and create a context based campaign that delivers genuine measurable results.
But Smooth North West isn't the only market leading radio station we have. Browse the rest of our stations here:
*Source: RAJAR/Ipsos-MORI/RSMB six months ended June 2018 within the Smooth Radio North West TSA