Do you remember your first day at work? You were most likely greeted by your manager, shown your desk and given a tour of the building. How average.
This one day has a far-reaching impact on employee retention, productivity and job satisfaction. According to Personnel Today, new hires are not getting what they need from their onboarding. At CCUK, our vision is to be radio people who make a difference and we make sure we do welcomes with a difference by giving new starters a journey to remember. Engaging our new hires in our award-winning culture from the moment they say 'yes' is a top priority. Our Yes To Desk onboarding program gives our new hires and managers everything they need to ensure they have the right tools and learning in place to get off to the very best start from day one.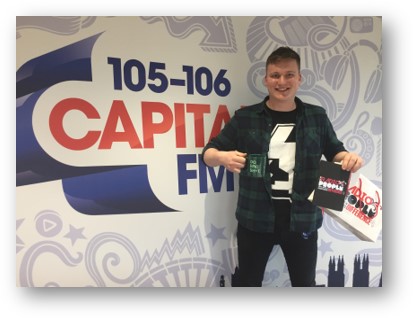 Feel Right At Home
"While all HR professionals surveyed said they thought onboarding was important, more than a third (34%) of employees said they had not witnessed any onboarding programme at their organisation." Since our launch in 2014, it has been our ambition to build an award-winning culture where we give everyone a say in the way we run our company. Equally, we ensure every new person has their own voice and a place in our culture so they can feel right at home in their new role.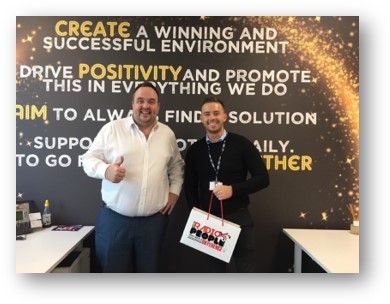 With only 5% of 250 HR professionals saying that onboarding is an ongoing process, we make sure everyone has a voice including our new starters. We check in on their progress and learning with monthly onboarding check-ins led by managers making sure they have the right tools to do their job and are confident in their learning.
We're all about engagement and use surveys regularly to measure all aspects of our employees experience. At months one, three and six we survey new starters to get their direct feedback on how things are going. We know we are getting it right and we've got the stats to prove it.
Just one month in...
100% of new starters have a good idea about what is expected of them
100% have established good relationships with key people relative to their role
95% have a good idea of what they can do to be successful with us
95% believe the information provided has been at the right level for them
Three months in...
100% know what their our company vision, mission and values are
100% are proud to work for Communicorp UK
100% feel part of a team
100% have established good relations with the key people relative to their role
We Do Learning
Learning plays a huge part in every new starter's journey with us. This is kick-started with a welcome call from a member of our People team introducing them to our interactive onboarding program in our Learning Hub. Here they have everything they need to know about our company, our vision, our mission and values.
This also includes an introduction to Communicast, our innovative podcast platform made by us for us, with weekly podcast downloads available, which engage and inspire people to improve the way they work or their lifestyle. As well as the Learning Hub, everyone receives training on all of our systems and an introduction to all of our people communications they will receive each week such as #LearnSomethingNew, #WellnessWednesday, #CommunicastThursdays and the Happy Friday email from our CEO. Our culture is collaborative, creative and full of opportunity and ideas on how to get the most from life in and out of work and this is reflected in all of our regular internal communications.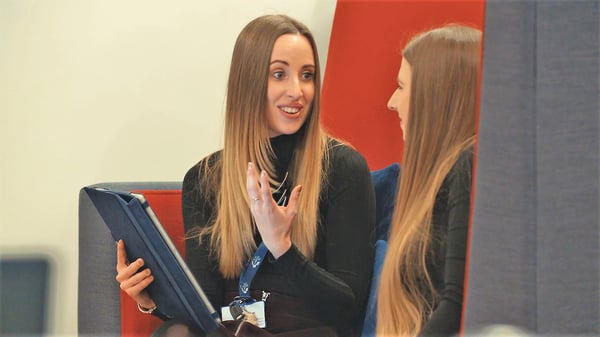 We all know that the first six months in any role is make or break, which is why we give our new people instant access to the learning they need to achieve the results they want inside our business. Months one to three is all about learning and months three to six is about applying that learning and showing signs of progress and potential in performance.
We do things a little bit differently by making sure each new starter receives a welcome pack designed specifically for the station they are joining as well as a MAD bag filled with tools, information and some goodies to get them through from day one. As well as this, we make sure each new starter has a buddy to go to when their manager isn't around. This is usually done by our Culture Champions who fly the flag for culture, believe in the direction and purpose of our business and act in the best interests of our people. Their passion for CCUK makes them great role models for our values and a welcoming face for all our newbies.
To help people learn in a creative and fun way, we build in a 30 Day M.A.D. (Make A Difference) plan which sets out challenges and experiences for all new employees to take part in. This gives them experiential learning in the way we transform our customers' businesses and how we create those unmissable moments inside each of our studios for our listeners on air and on the streets. This could include joining our street team to promote one of our events live on the streets or shadowing our presenters in the studio.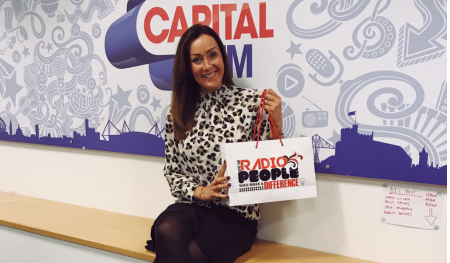 Jillian Claydon, our People and Culture Project Manager, got herself stuck right in: "I joined Communicorp UK in March 2017 and one of my first projects was to review our onboarding process and identify ways we can make it a truly unique experience when welcoming our new people to Communicorp UK and the world of commercial radio. Despite having worked in media for years, I had never worked in radio. The experience of walking into a radio station was a great feeling, hearing the live broadcast and the buzz of our commercial teams, this came to life when I spent time in the studio with the Capital Scotland Drive presenter, Garry Spence. Spending time in the studio with Garry and watching one person engage with thousands of listeners with such enthusiasm and passion really opened my eyes. Over the following weeks, I spent time meeting people in my local station to understand what they do and also spent time one Saturday watching the Capital Street Stars in action at the Stirling Marathon cheering on the runners and the presenters, Garry and Steven, kept them motivated with the Capital soundtrack and words of encouragement. I wanted to bottle my experiences and make everyone who joins CCUK feel the exact same way I did which is how Yes To Desk was created."
Probation Success Leads To Personal Best
The goal for any new starter is to complete their probation with success. We continue that success by connecting them to Personal Best, our performance and goal plan which sets out business, life and learning goals for the remainder of the year so everyone knows how they will contribute to our winning team.
There's nothing average about joining us. If you like the sound of this then why not check out our latest vacancies across the country or send your CV and covering letter to our People Team.