Whether it's for a laugh or to learn something new, 6.5 million adults or 12% of the adult population use a Podcast in an average week.
And who are these podcast listeners? In fact, the steepest growth is now among young adults aged 15 to 24 with one in five people from this age group now listening to podcasts every week. Here at CCUK, we are embracing the medium.
Last year, we introduced Communicast, our brand new learning podcast platform designed and produced by us, for us, to engage everyone with the learning they need to achieve the results they want at work and in life.
Podcasts are an easy and digestible media form which often make it easy to multitask while listening to them with over two thirds of podcasting hours listened to via a Smartphone (67%). Podcasting hours are mainly consumed whilst working/studying (29% share) and driving/travelling (29% share).* In the last five years, the number of weekly podcast listening has almost doubled from 3.2 million in 2013 to 5.9 million in 2018.
Mark Lee, Chief Executive Officer, Communicorp UK, said: "It's an exciting time for the audio industry as podcasts begin to boom in the UK. It's fantastic to see that almost all podcast listeners (96%) also listen to radio each week. Podcasts compliment radio by allowing us to repurpose our on-air output and reach more audiences that we might not reach through the traditional medium."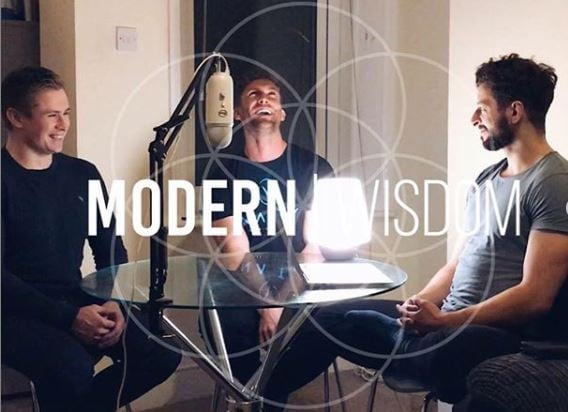 At our annual company conference in Newcastle, we recently heard from Modern Wisdom podcast host and ex-Love Island contestant, Chris Williamson. His podcast series has had over 250,000 downloads , since February 2018, with over 3.5 million minutes listened to and a 80% retention rate on podcasts. He shared his top tips:
"Start slow and small. There is a hunger for people to have a conversation and we do that by taking a topic people know, deconstructing it into component parts and influencing people's lives. A lot of our listeners have been part of our journey from the beginning so it's important that the trust between you and your audience is high so that you get to a point where people will recommend you."
A great feature of the podcasting sector is the wide range of organisations and individuals active in the space. Chris Williamson, said: "If you see your job as transactional, you can relight a fire of passion with podcasts because you can talk about exactly what you want to talk about, for as long as you want, to an audience that cares."
"Allow the narrative and principles of whatever it is that you are creating to materialise over time and don't rush it. If you add value to the people who are listening, they develop a trust in you."
"The level of trust between us and our audience is so high. If we recommend a product, the audience immediately believes that we trust it because they have been with us from quite early on. They think of us as a friend who is recommending them something."
He added: "You can influence a new audience through podcasts. People follow people and podcasts allow you to feel like the second, third or fourth person in the room. It's a very valuable tool which has allowed me to launch my own podcast."
Although podcasts have been around for more than a decade, it's only in the last year or so, that the hardware and applications such as smart speakers and curated platforms have come together to make podcasting a simple and seamless experience for listeners. Communicast allows us to connect with our people in a way that is much more integrated with learning content, allowing our people to feel more connected.
*RAJAR/IpsosMori