When your expectation from your people is to deliver their best work, we need to live up to our vision of being 'radio people who make a difference' by rewarding people who go above and beyond in their role every day.
The Communicorp UK Make A Difference Awards have been a pivotal part of our culture since we launched in 2014. Each year, seven people are surprised with a personal video, made just for them, which is unveiled in front of almost 200 people at our annual company conference. In our own innovative way, we create a fantastic feel-good moment which turns the atmosphere electric with lots of laughter, smiles and a few tears. It's a moment our people talk about all year round. We create these moments by heading on a top-secret meeting across the country to meet their closest friends and family, talk about their nomination and film the whole thing for them to keep as a memory of their award.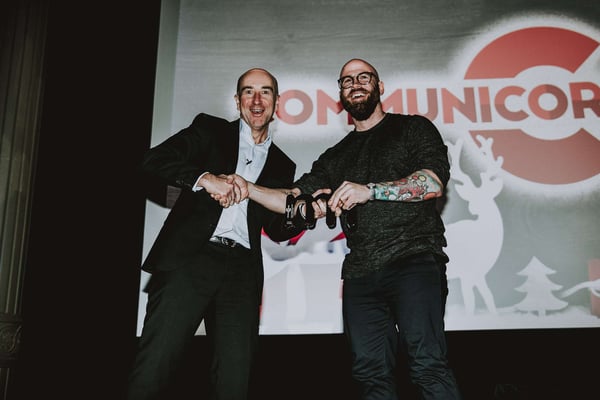 We have awarded over 40 people in this creative way and the value of this is evident in our people survey results. Everyone gets to vote in the awards creating an inclusive and collaborative culture.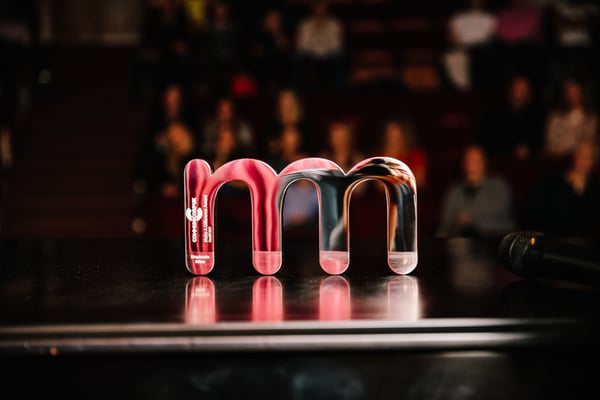 But we don't stop there. Rewarding great performance is part of our everyday culture. The Ever Inspired Award is specifically designed to celebrate the ideas and results of our creative teams who go the extra mile for their customers.
The team at Smooth Radio North West won the Ever Inspired Award in October. The judges loved the set-up and thought the scripts were strong with great creative, challenging the norm and had good use of insight. A successful pitch all round!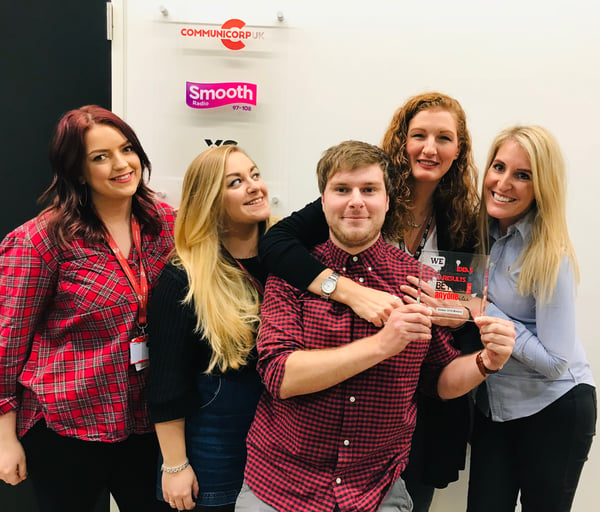 The Unmissable Moment Award is designed to celebrate when our Programming and Marketing teams create truly unmissable moments for their listeners. Winners are picked by our executive team recognising our people for the exceptional work they have delivered in their local communities.
The team at Heart Yorkshire won the Unmissable Moment Award for their Coast to Coast challenge in October. It was an incredible piece of multi-platform content that really struck a chord with the audience.
When it comes to recognition, we believe we've created a recipe for success achieving two 2 Star Best Companies Awards for outstanding levels of employee engagement in 2018. With those kind of results, it seems our employees would agree!
Click below to read more about our Best Companies Award: