Question: When your employees are dotted around the country, how do you connect, engage and inspire them to do the best work of their career?
Answer: You innovate and create a learning platform that reaches them anytime, anywhere and fill it with content they won't want to miss.
Introducing Communicast, our brand new learning podcast designed and produced by us, for us. Every day we use the power of radio to connect with and entertain our customers and listeners and our latest RAJAR tells us we are pretty good at this. So, applying the same thinking to engage our employees in the learning they need to achieve the results they want at work and in life, as well as giving them a little bit of career gold was a lightbulb moment. The idea is simple and effective - bitesize learning on the go, accessible at our convenience with banging content.
The pace of work and life is ever increasing and finding the time to sit down and learn something can be a challenge and sometimes just not what the learner likes or needs. For those who love online learning, our established Learning Hub is packed with our Academy Programmes, Me Space wellness courses, the latest in digital content and heaps of toolkits and techniques to offer something for everyone. Our new learning podcast, Communicast, compliments this and makes it even easier to learn something new every day.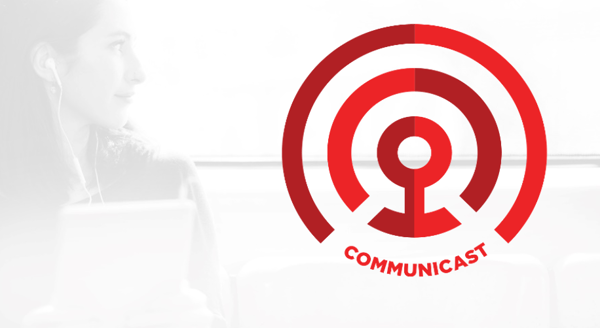 Mark Lee, Chief Executive Officer, Communicorp UK, said: "We recognise that our people are busy, often out on the road and are looking for a way to incorporate learning into their dynamic schedules. That's where Communicast comes in."
"With 1 in 3 employees saying that uninspiring content is a barrier to their learning at work, we wanted something our people could listen to on the go to leave them feeling inspired and motivated to invest in expanding their knowledge."
"With weekly podcast listening almost doubling in the last five years, it made sense to launch a completely new innovative platform, ripping up the rule book on learning and development."
Since the launch in October, our podcasts have been downloaded almost 425 times. With a headcount of almost 160 employees, we're pleased with this engagement so far. Communicast is accessible on every device and fresh podcasts are being released weekly.
Grace Hannah, Director of People, whose team are leading this new learning initiative, said: "We already measure well in our employee engagement scores on learning and development, with 83% of employees telling us they have access to the learning and development they need to do their job well. By creating an even more accessible way to learn and develop with thought-provoking content, we think we can improve this engagement even further."
"Communicast is an exciting step forward for us and such a great example of what we do best - innovate, create and collaborate to give our people the best learning possible. We have got so much talent and knowledge inside our company so, it was a no brainer that we create our own content and get our people into our studios to record podcasts for us. It's pushing a few outside their comfort zones but, we are used to that with Bravery as one of our company values. We are also looking to introduce guest contributors within our network."
"What's great to see, are the conversations sparking up internally between people across the business and different parts of the country. It's created a new wave of communication and respect between colleagues who are learning from each other and with this, I'm excited to see how Communicast evolves in 2019."
Communicast prides itself on a broad range of content with a blend of inspiring, useful and most of all practical material, to enable our people to apply what they are learning and see a positive difference. We kicked off our content with a focus on our commercial and creative thinkers in the business. Group Creative Director, John-Paul Hughes and guest contributor, Dave Birss, talked about Why Ideas Matter. They discussed how we can produce better ideas and develop a better judgement.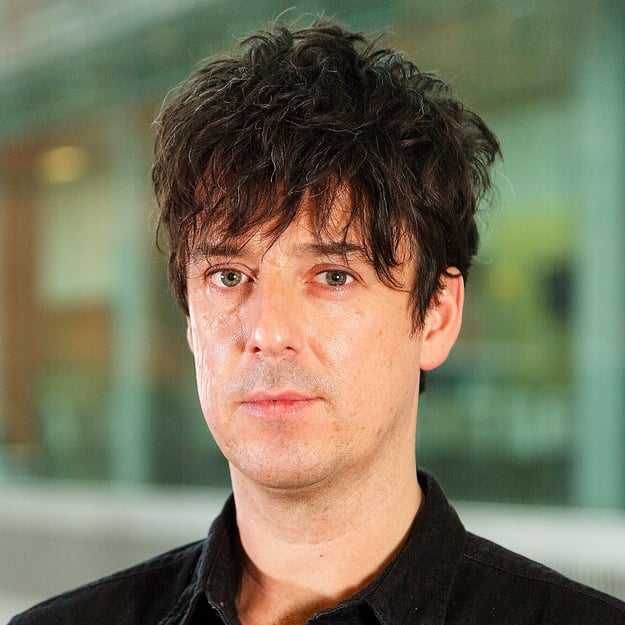 Our Learning Partner, Ian Waddelow, followed this with a refresh on the role of the Trusted Advisor and the tools we can use with our customers.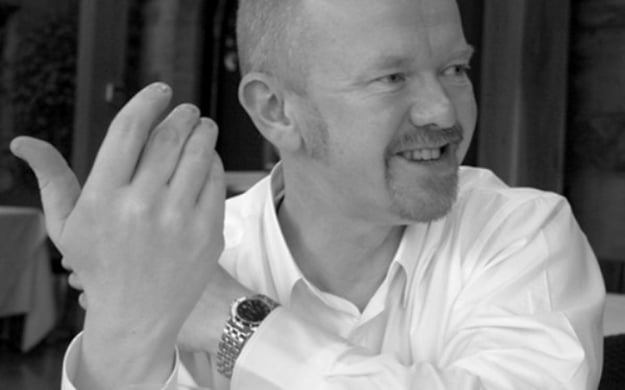 Gavin Bruce, Regional Managing Director, delivered a powerful, thought-provoking piece to make us think about our choices in life, consciously and subconsciously.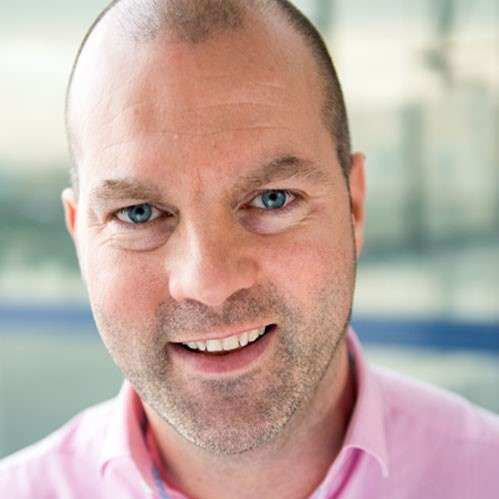 Alison Forshaw, Regional Managing Director, and Phil Hudson, Commercial Director North West, then got down to the fundamentals of actually asking for the cash, having that crucial conversation with clients and removing the myth of closing the deal.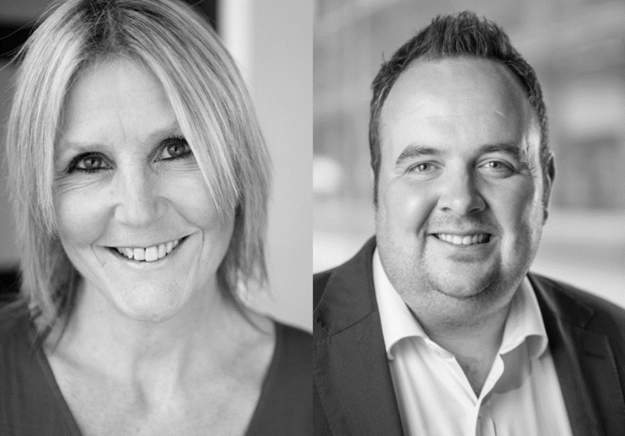 We were then also joined by the beardy and chirpy duo, Cheyne Hewison and Pete Donaldson who had a little bit too much fun in the studio. Cheyne and Pete's roles involve telling stories through video and in this episode, they talk about the important relationship between video and radio and understanding the value it adds to our customers and programming team.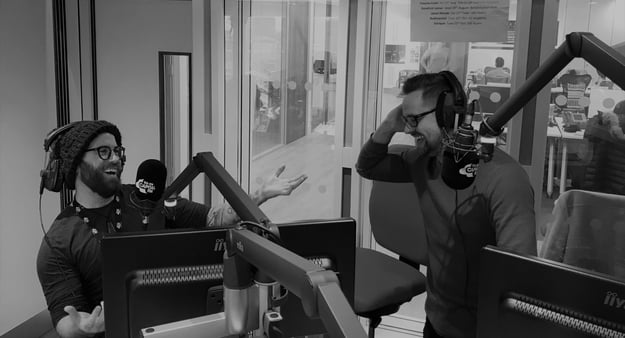 With content this good, there's no stopping us. We're radio people who make a difference.