Like most employers, we want a queue round the block of the best talent in the market looking for an opportunity to join our team. In reality, it takes a lot to attract the right kind of people who have the potential to succeed in your business. Things like a reputable employer brand, an award-winning culture and a strong EVP (employee value proposition) really help. Lucky for us, we are feeling confident in all three of these areas (see for yourself in our Join Us Page).

With these kind of standards, you should expect to get a valuable hiring experience, whether you get the job or it's not for you this time. This is why we have been raising the bar recently with our Hiring Managers, with toolkit training on how to discover, select, engage and decide on the best talent for their team. Fairness, equality and diversity are minimum standards for us in assessing and selecting candidates to engage with.

The two-way process has already begun, we like the look of each other on paper, so it's time to see if we have the right chemistry for the start of a beautiful relationship. This is the hard part, we know. Our standards are high and you can expect up to four stages of the hiring process before we make a decision. So getting prepared to be your best you is key.

Want some advice? Just be you. Be confident in yourself, your ability and your potential. If you believe you have what it takes to be a success, just be ready to tell us why, or show us how. Authenticity, self-awareness and personal values win every time over showboaters and average Joe's.

If you do your homework, you'll know what our company vision, mission and values are and you can expect to be assessed with these in mind during the interview. In return, we expect you to be assessing us at the same time. It's got to work both ways, right?

There will be plenty of questions that are specific to the role requirements but what we also look for are signs that you are creative, can work collaboratively, are progressive in your thinking and approach. We also love a bit of entrepreneurial flair.

As you can see, we don't do average. We do squeeze as much of our award-winning culture into the hiring process as we can, to give everyone we engage with a memorable experience.

Hear from some of our own people on how you can get it right the first time: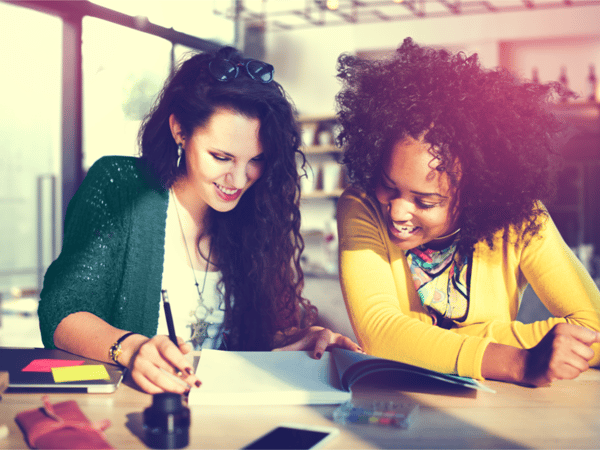 Craig Stewart, Programme Controller, said: "Do your research. Candidates who think outside the box and demonstrate how we can stand out from the crowd always impress me."
Yvonne Jewison, Account Manager, said: "Be open-minded and embrace new and innovative ideas. Don't be afraid to ask questions."
Gavin Bruce, Regional Managing Director, said: "Tell authentic stories, this is a bullshit free zone. Also, take the time to really think about your career and personal life goals."
Sara Jolly, Head of Create, said: "I look for someone who will show their personality and just be themselves. I think what is really important is demonstrating how you will fit into the culture of the business with your personality."
Pauline Peniche, Station Director, said: "When I'm interviewing, I like to have an open and honest conversation with someone who has confidence in their own ability. Being prepared with specific questions to ask the interviewer demonstrates how committed you are to the role you are interviewing for."
If this all sounds like a bit of you and you want to know more, then stay connected with us on social media, see what we're about, read our stories and check out our vacancies. If you don't see the right role for you but want in, contact our People Team with your CV in confidence and they can explore opportunities with you or give you helpful feedback.