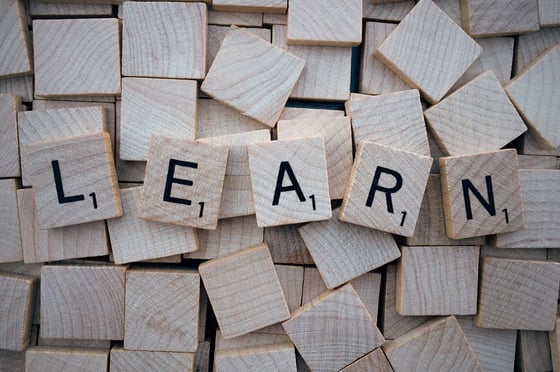 Landing your ideal sales role can be difficult in a competitive market. When job hunting is not yielding the results you're aiming for, you can try splitting your time between searching for a new job and improving yourself.
So, with that in mind, we're sharing our top 5 reasons why you should never stop learning:
1. You get to advance your career
By continuing to invest in yourself, you increase the range of skills you are able to offer an employer. These new skills and capabilities will improve your performance in work and deliver higher value to your employer. Naturally, this will help you to earn more and climb the career ladder.
At Communicorp UK, our annual Personal Best plans help our people agree their individual business, career, learning and life goals for the year ahead. By creating a plan of what you want to achieve, you'll have clear direction and purpose throughout the year.
2. You boost your job satisfaction
Another big benefit of expanding your skill set is the job satisfaction it provides. Expanding your capabilities will enable you to be more successful. According to Onrec, twice as many professionals believe that enjoying their jobs (83.6%) is a better measure of career success, than having a high salary (42.4%). Not to mention that learning new things makes people happier in general. When you are happier in your job, you're also more productive, which is a win-win for you and your employer.
3. You improve your job prospects and security
According to The Learning Wave, 72% of employees consider financially contributing to their own training. Upskilling through continuous professional development helps you strengthen your career and grow as a person. You're improving your employability, often earnings, and ensuring that you have job prospects well into your future.
4. You make valuable connections
Growing your career doesn't mean that you have to jump from one course to the next. It's also about meeting professionals in your industry and making valuable connections. In this way, you could find out about future job opportunities as well as other training opportunities. Learning environments often provide optimal networking environments as you are meeting with like-minded people but without the normal barriers of job titles getting in your way. Networking should be an essential aspect if you truly want to build your career. Bianca Miller Cole, contributor to Forbes, said, top career individuals that are where they are today, is a result of the status they have grown in networking.
5. You become a problem solver
Problem solvers are vital members of any organisation. One of the surefire ways to become one is to have a tremendous level of know-how. To possess this important quality, you need to be always willing to learn new things. When you have a rich bank of information, you can link different types of knowledge as a great formula to solve any kind of problem.
Whether you're just starting out in your career or you've got decades of experience, you should never stop learning in your profession. Even Bill Gates, who is an expert in his field, reads 50 books a year. Needless to say, you can never learn too much. So, if you want to get ahead in the employment search game, make sure you learn something new every day. Each new thing learnt will open up new avenues for you to explore.
At Communicorp UK, we are committed to providing everyone with their platform to perform, their canvas to create and the right level of autonomy to do what you do best. But we also provide some of the best learning and development in our industry. If you want to learn more, view our vacancies.