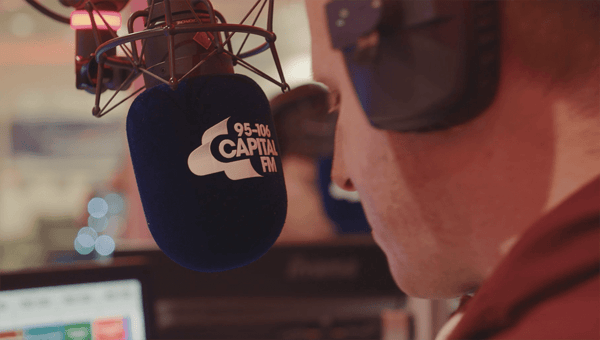 Waistcoats are flying off the hangers and England have bowed out as Semi-Finalists at the 2018 world cup. That's what's happening everywhere else, but what's happening in radio?
Improving Advertising Effectiveness
How do you improve the effectiveness of your advertising? Between fierce competition in a saturated market and an instant gratification, ad avoidance generation – it's certainly not easy. That, however, doesn't make it any less essential.
Communicorp UK's CEO Mark Lee shares his tips on how to improve the effectiveness of advertising.
The Ts&Cs Conundrum
Radiocentre's Judith Spilsbury blogs about the issues around Ts and Cs, and how to ensure they are fit for purpose.
Terms and Conditions, they're not exactly page turners but many advertisers, on radio especially where ad length is already restricted, have to change the way they approach terms and conditions.
This blog goes through how much information to give, when to give it and how to use them.
New Cars Will Support DAB as Standard
New rules are close to being introduced that will mean new cars will have to include radios that support digital radio.

The rules, part of the new European Electronics Code, were approved by a vote of MEPs in the European Parliament's Committee on Industry, Research and Energy (ITRE), but the Parliament's plenary still needs to provide a final green light after the summer recess.
Despite Brexit, the move is still likely to impact UK car manufacturers due to the large proportion of cars they export across Europe.
New Podcasting Research Launched by Edison
"Podcasting's Next Frontier: 100 Million Listeners" will be delivered at 3:15pm on July 24 at Podcast Movement in Philadelphia, and the underlying research will be released on July 25.
Tom Webster, Edison's Senior Vice President, says: "We are thrilled to once again be given the keynote stage at Podcast Movement, which has really become the premier event in the space. It has been our great privilege to serve the podcast industry for the last 13 years, and we are committed to providing podcast producers with the highest quality information and insights to prepare them for the future."
Entries Now Open for ARIAS
The Audio & Radio Industry Awards 2018 are now open for entries ahead of the event in Leeds on October 18th.


The national awards recognise talent and innovation across all audio platforms including broadcast, podcast and streaming, with radio groups, individuals, companies and independent producers invited to submit entries.
The Audio & Radio Industry Awards 2018 are now open for entries ahead of the event in Leeds on October 18th.