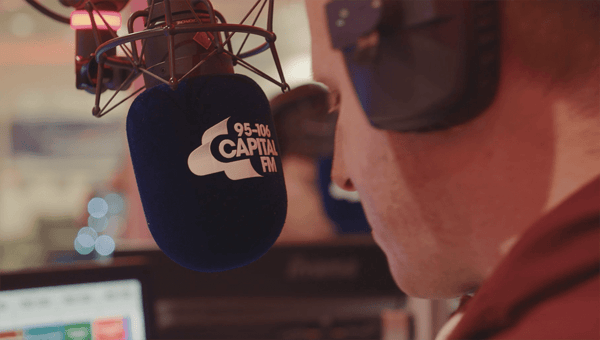 The England Men's National Team, much like commercial radio, have done a good job of changing the public perceptions of them. Whether its a 6-1 thrashing or a solid result on your advertising campaign - both are wins in our books.
Here are the most important stories to come out of the industry this week:
Customer Survey Results Announced
Each year, since launch, we've ran a benchmark customer survey to better understand how well we're delivering on the fundamentals of the services we provide. Currently, of all the large radio groups, we're the only one asking our clients to rate us.
The survey allows our customers to evaluate our development against our vision, mission and values. In the graphs below, you'll notice how we faired for relationships, service delivered, effectiveness and creativity. Here are a few of our results:
89% of our clients rate us as extremely effective or effective in terms of fulfilling their advertising needs – 24% rate us as excellent
89% of our clients rate their relationships with us as excellent or good – 51% rate us as excellent
70% of our clients rate us as very creative or creative in terms of delivering ideas – 34% rate us as very creative
Watch out for updates on our social media channels and a series of upcoming blogs about the results from our CEO, Mark Lee.
BBC Sounds App aims to win back Young Demographic.
The BBC is trialling an audio service offering Netflix-style personalisation. BBC Sounds, launched yesterday, brings together radio output, music programmes and podcasts.
Unlike the iPlayer Radio app, it offers personalised recommendations based on a user's history. The new app also makes it easier for listeners to pick up unfinished shows and search for programmes by genre, such as crime or classical music.
Increase Online Sales with Radio
With Amazon and other online marketplaces eating up all the market, it can be very hard to drive your own online sales. If you're main objective is to build internet sales then you've likely got a marketing scheme in place to support it. But is it bringing in the right kind of traffic?
Radio advertising is a call to action medium that has been found to drive online browsing by 52%. So if you're looking to improve your online selling, keep reading and find out how radio drives online response.
Entries Now Open for ARIAS
The Audio & Radio Industry Awards 2018 are now open for entries ahead of the event in Leeds on October 18th.


The national awards recognise talent and innovation across all audio platforms including broadcast, podcast and streaming, with radio groups, individuals, companies and independent producers invited to submit entries.
The Audio & Radio Industry Awards 2018 are now open for entries ahead of the event in Leeds on October 18th.
The Best Ads Of the Past 5 Decades, According to UK Public
YouGov, in partnership with Marketing Week, asked the UK public to identify images of famous ads from the past five decades to find out if they'd seen them, which brand they were for, and which one was the decade's best.
This makes for an insightful read for anyone in marketing and advertising.
Bellies Gonna Get You lives long in my memory. Which one do you remember?