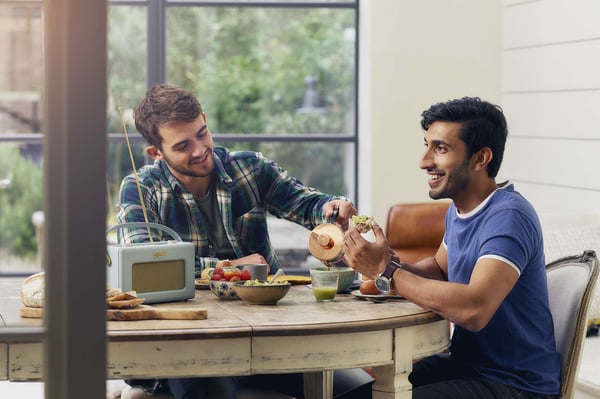 This week has seen plenty of surprises. A brilliant Mexico team defeated an uncharacteristically poor German side, Brazil slumped to 1-1 draw with the Swisse and the BBC announces they plan on working more closely with commercial radio.
Here are the most important stories to come out of the industry this week:
The 'Why Radio' Infographic launches
Everyone can be a radio advertising expert with this shareable and digestible infographic which covers all the key advantages of advertising on radio.
Google no further, we've got everything you need to know about radio advertising right here. Download yours now.
Brands Missing out on $45bn in profit by failing to optimise their advertising budget
New research from Ebiquity finds that if brands reallocated spend from outdoor, press and digital display to TV, radio and digital video they could improve marketing ROI by 4%.
This news was broken at the Cannes Lions 2018 and aims to provide a 'global view of how misallocation of media can impact profitable growth.'
The research showed an under spend on Radio based on the average ROI it provides to advertisers.
Increase Footfall and Sales with Radio
Increasing footfall is essential to driving sales and building your brand. Advertising can get you noticed and drive your customers to your door when you've got a great deal lined up. However, you need to make sure you're choosing the right medium for the type of response you want.
In fact, new research conducted by Ebiquity found that there was massive ROI potential for those who advertise on radio. Retail sector brands saw £3.01 profit return and travel brands saw £2.84. Here's how you can see some of that return:
BBC Admits Defeat in the Battle for Radio Audiences
The Telegraph's deputy business editor Christopher Williams wrote that the Corporation will focus on the threat to its future from music on Spotify and podcasts via Apple, instead of fighting for audience from Global, Bauer or Wireless in RAJAR.
James Purnell, the BBC's director of radio, will signal the shift this week by declaring he does not "care" about audience share but wants to work closer with Commercial radio saying:
"We care about the future of British audio. And we want to work with our competitors and regulator to change fast enough to help guarantee that future."
Commercial Radio to Work on Boosting Diversity
Radiocentre, the industry body for commercial radio in the UK, has welcomed Ofcom's first annual report into diversity and equal opportunities in radio which was published on 13 June and highlights ways in which the sector is addressing the issue.
Radiocentre has been working with various partners, including the Creative Diversity Network, Creative Access, the BBC, The Advertising Diversity Task Force, Creative Skillset and the Employers Network for Equality & Inclusion.
Siobhan Kenny, Radiocentre CEO, said: "Commercial radio has huge choice of stations and a diverse audience, so ensuring that we reflect our listeners will ultimately help make better radio. We know we can do more to improve the diversity of radio in the UK, so I look forward to working with industry over the next year to develop this important area. It's not only the right thing to do but also makes sound, commercial sense.
NME Makes a Return on Radio
NME is back in the radio game by launching two new radio services titled NME 1 and NME 2.
They are both broadcasting 24/7 online, with NME 1 on DAB in Brighton and both services available in Norwich.
NME Radio closed down most recently in 2013 under the ownership of Town and Country Broadcasting (now Nation) when it handed its licence back to Ofcom.