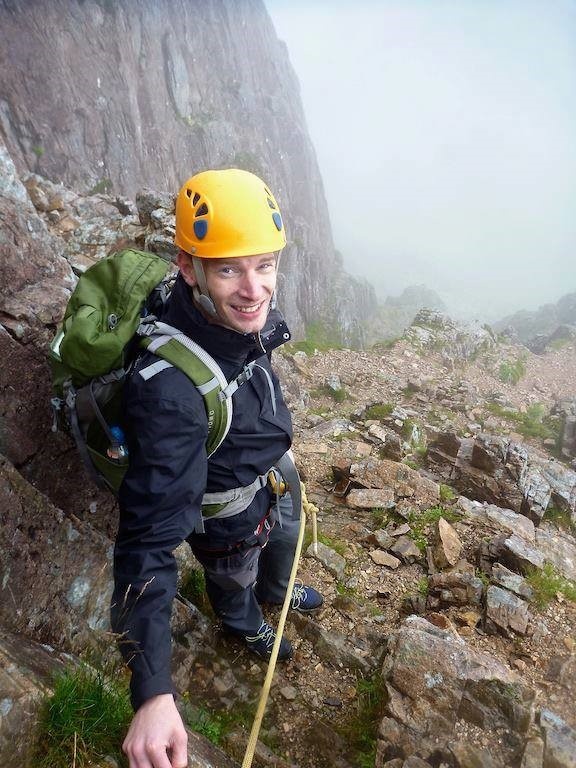 Data. For something that plays such a massive part in all of our lives, I knew embarrassingly little about it.
When I arrived at the Glasgow office, I was happy in the understanding that data was just numbers. A by-product of being in a system. Something that was simply the reserve of analysts and dusty servers.
By the time I was leaving Glasgow, I realised that I couldn't have been further from the truth...
Data, and the stories weaved from it, can empower your brand and change the way you connect with your customers. You just need the right storyteller.
Meet Keith Crane, Research and Insight Director at Communicorp UK.
"I didn't think I'd ever fall into the industry." Keith reflected.
"I wanted to be a formula one driver. I was just a bit too tall and not very good at driving."
Keith's most recent job, working with The SSE Hydro, has been born from a long running relationship where the Research team have continually impressed and delivered.
Having just renewed for another year, Keith will continue to build bespoke packages of market research that will be delivered to key sponsors and partners of The SSE Hydro – including SSE, Clydesdale & Yorkshire Banking Group, Heineken and A.G. Barr (Brewers of Irn Bru).
Of course, the team's influence isn't just confined to the boundaries of Scotland.
When ASH Wales approached Keith and his team, they had a single aim: to understand how to tackle a growing issue: illegal tobacco.
Through qualitative, quantitative research methods, and other data gathering techniques, Keith and his team were able to break down barriers between ASH and the people of Wales, providing illumination on the who, where, how and why of illegal tobacco.
ASH Wales were able to leverage the results to approach the right people with the right message, at the right time. A complete marketing revolution.
The power of the research delivered by Keith and his team is plain to see, but it all starts with the people.
"I am a bit OCD."
Keith's love of his craft was borne out of passion.
"My sister, brother and mother were all in the NHS. That could've easily been my path; but I went towards something else."
Keith started his career selling advertising space for Newsquest Herald & Evening Times in Glasgow.
An account manager essentially, however, in the print advertisement industry, selling was split into categories of business and Keith had been on motors, classified & recruitment teams.
Keith was quick to move on from this portion of his career as his rise in the industry was swift, facilitated and inspired largely by his father.
Keith laughs; "Many people in the industry call me Junior."
His father, who shares the exact same name as Keith, was a media giant in Scotland, a former senior at a number of advertising agencies including Ten Alps (Covey Advertising), Levy McCallum and Spirit Media. Keith Crane Senior was the driving force of Juniors' passion for all things media & research.
"I used to ring people and say it was Keith Crane ringing, they always answered the call."
It was on this platform Keith's innate ability to spot trends and weave stories was given opportunity to grow.
And those trends are what define the Research and Insight team at CCUK. Building packages of bespoke market research for clients is more about stories than it is about figures.
"We sell research products to clients, they mostly come in the form of surveys, focus groups and insight communities."
That's the bread and butter of what the Research and Insight team provide and they've been busy at the start of a year that's been dominated by discussion around 'Big Data' and 'Data Driven Marketing'.
With this in mind, I bring up an article that I read on the train up to Glasgow claiming the rise of data, and subsequent Data Officer roles, are simply fads. Keith is quick to distil these claims.
"We're empowering businesses to make informed decisions at any level."
Of course, data and the way we use information has been around for a lot longer than the corporations that are starting to use them.
"We're not telling anyone how to do their job better, we're simply there to help uncover the truth about what's going on in their business or market."
Keith has worked with companies up and down the country developing key insights that will help them decide where to invest and how to connect with their customers. He's helped clients discover what compels their customers to purchase, engage and convert. These are key metrics that forge campaigns.
Likewise, due to this he knows what customers want and need.
"Just being analytical won't stand you in good stead. It's how you weave data into a story."
This immediately resonates with me. The brand story is something that should immediately prick marketers ears. We spend so much time trying to build a journey for our customers, we shouldn't lose sight of the fact that these stories often start from the same place; data.
But what excites Keith and his clients the most is what data enables:
"It about the fundamental impact you can have on people's lives. With the way people view and interact with a brand."
Just sharing that with me seems to excite Keith. I can see the same passion and joy carried into receiving a brief from a client. One thing is for certain, it's not just a job for Keith.
Keith has seen brands create authentic and fundamental connections with their customers through research and insights. That's his criteria for success.
The fact of the matter is data and insights are something that can inform many different aspects of business. From marketing strategy, to recruitment and sales, it's as effective as you want it to be.
With Keith being a man of many words, I'm surprised to find him quickly finding an encapsulating, elevator pitch for the research and insight packages:
"If a brand wants to develop and maintain a competitive edge, as well as keep up with market trends and developments – market research is more important than ever."
If you want to be part of the insight innovation, you can contact Keith today by clicking here.